Tom Odell to Release Debut EP 'Songs From Another Love' in the U.S.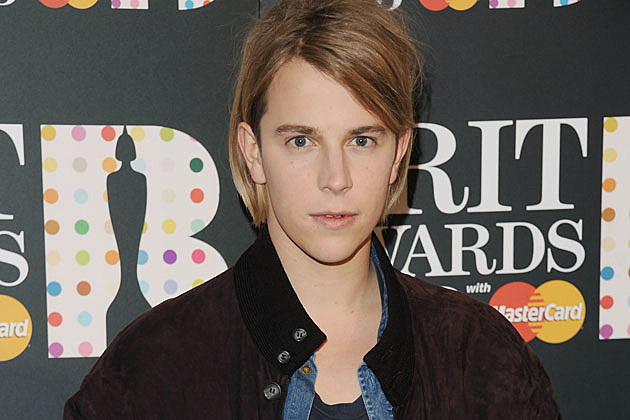 Get used to the name Tom Odell. The 22-year-old singer-songwriter could be the next British artist to break through in America. Today, Odell's label announced it will released his acclaimed debut EP, 'Songs From Another Love,' in the U.S. on April 16.
The four-track EP will drop just before Odell's next American tour. He performs multiple shows in SXSW next week, then begins a short club tour at the Sinclair in Cambridge, Massachusetts on April 29. Tickets for the short trek go on sale Friday, March 8.
Odell won the Critics Choice' trophy at the 2013 BRIT Awards, joining past winners Adele, Florence + the Machine and Emeli Sande in claiming that honor.
He could be following in the footsteps of fellow Brit Ed Sheeran, in more ways than one. Odell was spotted hanging out with Taylor Swift in London. The press called it a date, but considering Taylor's claim that she has only dated two men since 2010, perhaps their meetup was to discuss a possible collaboration, like the one Swift recorded with Sheeran.
Odell shares Swift's habit of writing personal songs about ex-partners. He says, "I find that I write much better songs when I'm being honest, and writing about things that happen to me. It can get a little weird though, when friends or girlfriends work out that a song is about them. But it's amazing what you can get away with. Artistic license, I think they call it."
Watch Tom Odell Cover Taylor Swift's 'I Knew You Were Trouble'
Subscribe to PopCrush on