Trouble Funk Founder Explains Lawsuit Against Beastie Boys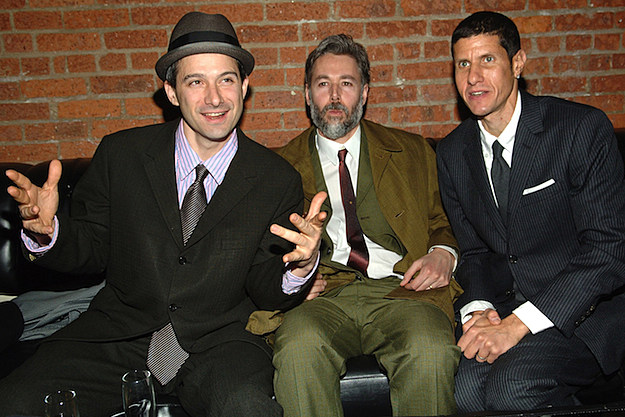 On May 3, the day before Beastie Boys member Adam "MCA" Yauch succumbed to cancer, the rap group was slapped with a copyright-infringement lawsuit from Tuf America, a publishing company representing Washington, D.C. go-go legends Trouble Funk. Now we have more insight as to why.
TufAmerica contends that the Beastie Boys, along with co-defendants Universal Music Publishing, Brooklyn Dust Music and Capitol Records, violated Trouble Funk's copyrights on at least three occasions by sampling 'Drop the Bomb' and 'Say What' without permission on 'Licensed to Ill' and 'Paul's Boutique.' Of course, the lawsuit comes at a very bad time when the remaining Beastie Boys are now in mourning over the death of MCA.
"It's just poor timing. The media tries to make more than what it is," said Trouble Funk founder Tony "Big Tony" Fisher (via the D.C. Examiner). "That's my publishing company and that's their job to go after the money."
Fisher insists that the paperwork was prepared months in advance. Unfortunately, his attorneys decided to file the lawsuit before MCA's untimely death. "I know what it is to lose someone that important to you," explains Fisher, who lost one of his band members, Robert "Dyke" Reed, to cancer in 2008. "The lawsuit was going to happen regardless.  When you sample other people's music you have to pay for it. It's business."
Fisher, who used to tour with the Beastie Boys with his band Trouble Funk, holds no ill-feelings toward the group, but business is business.
"I'm certain that it wasn't intentional for things to happen the way they did and I feel really bad for the Beastie Boys losing one of their members, but at the end of the day, this is still a business," he reiterates. "Trouble Funk's music was sampled, money was made from the samples and now someone has to pay.  It's as simple as that. No disrespect."
"Personally, I feel for the Beastie Boys," he continues. "But this is what I do for a living and it's not fair for me to bust my a–, and have other people benefit from it."