Vaness Alegacy Is 'Hoping & Waiting' on Powerful Anti-Addiction Anthem: Premiere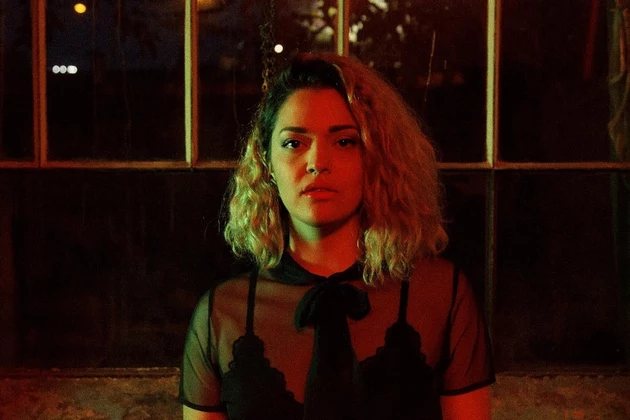 Vaness Alegacy makes letting go sound beautiful on "Hoping & Waiting," the Toronto-based newcomer's powerful debut single.
After departing her former rock band, the Canadian singer-songwriter underwent a sonic refresh and began dabbling in electro-pop, a sound she dives headfirst into on her new '80s-hued synth-pop track, premiering on PopCrush.
Over a shimmering electronic soundbed, Vaness sings about struggling to watch a loved one grapple with substance abuse, and the bittersweet catharsis that comes with finally letting go.
"I always cry whenever you say you'll change / Heard it a thousand times, but it's always the same / I've got to let you go, I've got to set you free / And maybe someday you'll come back to me," Vaness sings on one of the single's melodic verses.
"'Hoping & Waiting' tackles the struggle of watching someone you love deal with addiction," Vaness shares with us.
"The song speaks to the impact addiction has on ones family and friends and paints a picture of what its like to watch someone struggle with something so deep and painful and destructive," she adds. "Knowing in the end, you can't help them if they themselves don't think they need it. Letting go isn't the same as giving up. It's just sometimes the only option."
It's a poignant, potent message. Listen to "Hoping & Waiting" below:
Best Songs of 2017 (So Far!)