Watch Margot Robbie and Jimmy Fallon Play The Whisper Challenge + More Late Night TV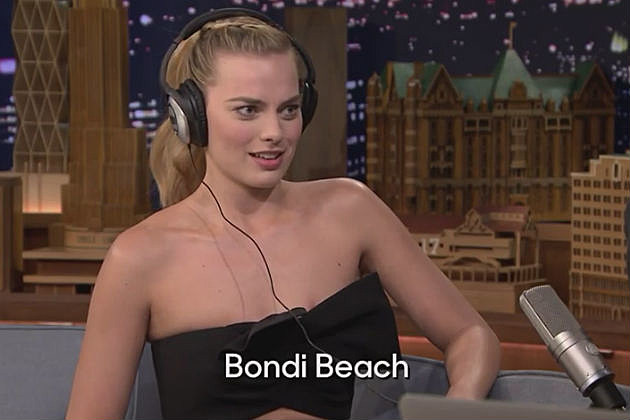 Margot Robbie, co-star of the new film Whiskey Tango Foxtrot and portrayer of Harley Quinn in the upcoming DC Comics movie Suicide Squad, visited Jimmy Fallon last night to play "The Whisper Challenge."
The challenge: Guess random phrases spoken by your partner while wearing noise-canceling headphones. It's not easy! See how she and Jimmy do, and watch the rest of the best late-night TV you missed.
The Whisper Challenge with Margot Robbie on The Tonight Show Starring Jimmy Fallon
Subscribe to PopCrush on
Adam Savage Moons America for Science on The Late Show With Stephen Colbert
Subscribe to PopCrush on
Lie Witness News – Super Tuesday Edition on Jimmy Kimmel Live!
Subscribe to PopCrush on
Jennifer Lopez's Kids Love Disney, Don't Care That She's Famous on Late Night With Seth Meyers
Subscribe to PopCrush on
Take a Break: Million Dollar Listing Pt. 2 (ft. JJ Redick) on The Late Late Show with James Corden
Subscribe to PopCrush on