Will.i.am Recruits Justin Bieber + Ne-Yo for Solo Album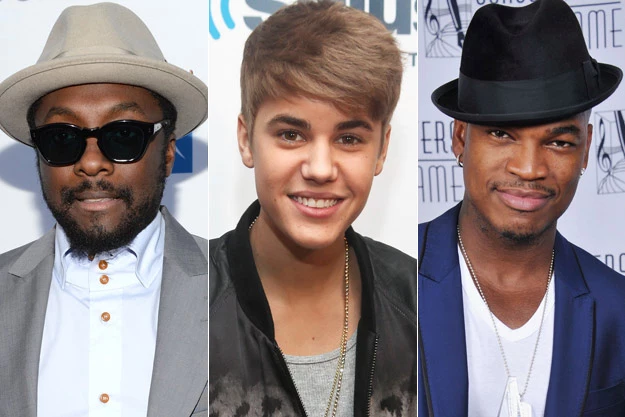 Will.i.am's solo album, '#willpower,' is set to hit shelves this fall, and it will include guest appearances by the likes of Justin Bieber and Ne-Yo.
In an interview with Billboard, the Black Eyed Peas member says that he's just as proud of this solo album as he is of 2009's 'The E.N.D.,' and adds that LMFAO and Nicole Scherzinger are also featured on the forthcoming LP.
"'#willpower' has been a journey, and I'm proud of the journey to get all the songs I have right now and the work I did to get all the songs for this record," he says.
Roughly 200-300 songs were penned for this effort, but only a dozen will appear on the final tracklist. "There's classical s—, like just me and a guitar and an orchestra or me with just an orchestra and a kid's choir," will.i.am explains. "There's some ghetto, ugly, dirty stuff. And then there's dance stuff, global world stuff and, like, avant garde, left-of-center, for-art's-sake music that has nothing to do with getting played on the radio. I'm just art-ing out. It's pretty diverse."
The BEP star says Fergie, Taboo and apl.de.ap left big shoes to fill, but he's ready to take on the challenge and "invent something to make people say, 'Dang, that was better than what you were doing with the Peas!'" He adds, "That won't be easy, but if I can't do that, I'm staying home."
Watch the will.i.am 'This Is Love' Video
Subscribe to PopCrush on