Willow's Producer Says Her Upcoming Album Sounds Very 'International'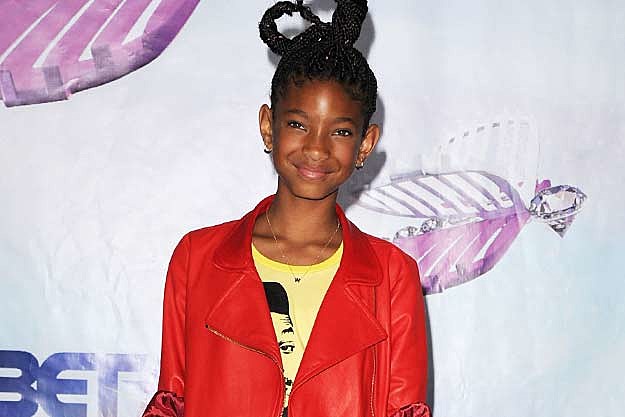 Willow Smith's 'Whip My Hair' is a major (and successful) guilty pleasure for most people over the age of 13 and the pint-sized phenom is putting the finishing touches on her debut album.
MTV reports that producer Ronald "Jukebox" Jackson, who worked with Smith on her platinum-selling debut single, revealed some key details about the direction of her debut disc for Roc Nation. Willow pledges no singular allegiance to any one genre. The girl is going global, at least with her sound. Holla!
"I did like eight, nine songs on Willow, so right now, we're in the process of just trying to close out the album," he said. "It's just the whole process. You got to think about it: She's a 10-year old girl. She's gotta have a life, she's gotta be a kid." Albeit a kid with a platinum debut single and a lot of expectations on her doorstep. But we think Willow can handle it!
For the album, the singer dipped her hands in all sorts of stylistic pots! "Willow is kind of a combination of what 'Whip My Hair' was. Willow just isn't a pop star, she isn't just an urban artist; she's very international," he explained. "A lot of her music has a very big influence of everything from rock to pop to hip-hop."
Jukebox also hinted about the next single from Smith, saying he is "praying" it's issued in single format. It's called 'Rock Star' and he said, "She's been performing it everywhere. It's getting very great reaction," he. We also did a record with Diggy Simmons that's incredible. … She's just a combination of everything pretty much."