Xenia Takes a 'Break' From her High School Classroom to Perform The Script on 'The Voice'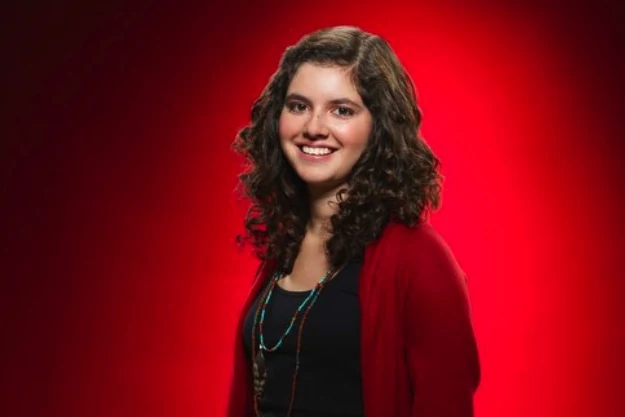 Xenia Martinez took a giant leap from her high school classroom to the stage of 'The Voice' to perform the Script's 'Breakeven' for her audition. The teenager's raspy twang caught the attention of country star Blake Shelton, who will serve as her coach for the singing contest.
Xenia, a 16-year-old girl who just goes by her first name on the show, is probably the freshest face in the competition. While several of her competitors have had significant professional experience in the music industry, 'The Voice' marks the Temecula, Calif., student's first shot at stardom.
"I've always been the quiet girl in class and school," revealed Xenia in her pre-audition interview. "I keep things to myself a lot, so I think if my school saw me [on 'The Voice'], they'd be like, whoa, I didn't know she was a singer."
The shy youngster came out of her shell to perform 'Breakeven' in front of the four superstar 'Voice' coaches. She ultimately chose Shelton over Cee Lo Green, who had also wanted her on his team. "Yaaayyy!," wrote Xenia on her post-show blog. "Blake is now officially my coach! He is soooo nice and such a great singer."
Watch Xenia Perform 'Breakeven' on 'The Voice'