Zooey Deschanel Prepping Follow-up to 'She & Him Christmas'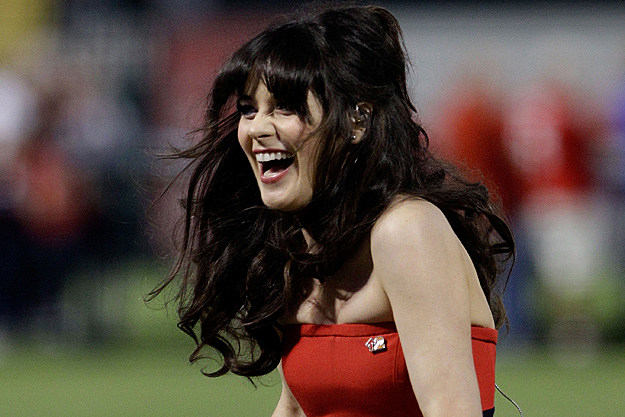 Zooey Deschanel — the "She" of She & Him — has had a busy year. She's starring in 'New Girl,' she split from her husband, she dabbled in more film work and released a Christmas album. Phew! And she's not stopping anytime soon. Billboard reports that the 'Why Do You Let Me Stay Here' songstress is already planning her next album.
Deschanel sang the praises of her label, Merge Records, for giving her freedom to explore (and to get festive!). "The wonderful thing is that we're on an amazing indie label that's super artist-friendly, and gives us the room to do our thing," she said.
"This is just something we've been wanting to do for a long time," she said of 'A Very She & Him Christmas.' "Actually we wanted to get [a holiday album] out last year, but it was too hard to get together, so we ended up getting in the studio in April and got it done," she continued.
'A Very She & Him Christmas' has moved 128,000 copies to date since its October release. But in typical Deschanel fashion, she can't seem to stop working! While she doesn't have any new movies on tap yet, Deschanel is getting used to being a TV star.
"To me, this is much more comfortable," she says of her stint on 'New Girl.' "Even though the hours are really long, it's more comfortable to me to work with a character and develop it over time … I know we have a big hiatus in the spring and summer though, so that's when I can do other projects."
Like, say, a follow-up album? Maybe!
"I've been writing a lot," Deschanel told Billboard, "so hopefully we'll be in the studio pretty soon. We just do what we want, really." The multi-talented pixie also revealed that she and "Him" (M. Ward) don't have their futures set in stone: "There's no grand plan for our career."