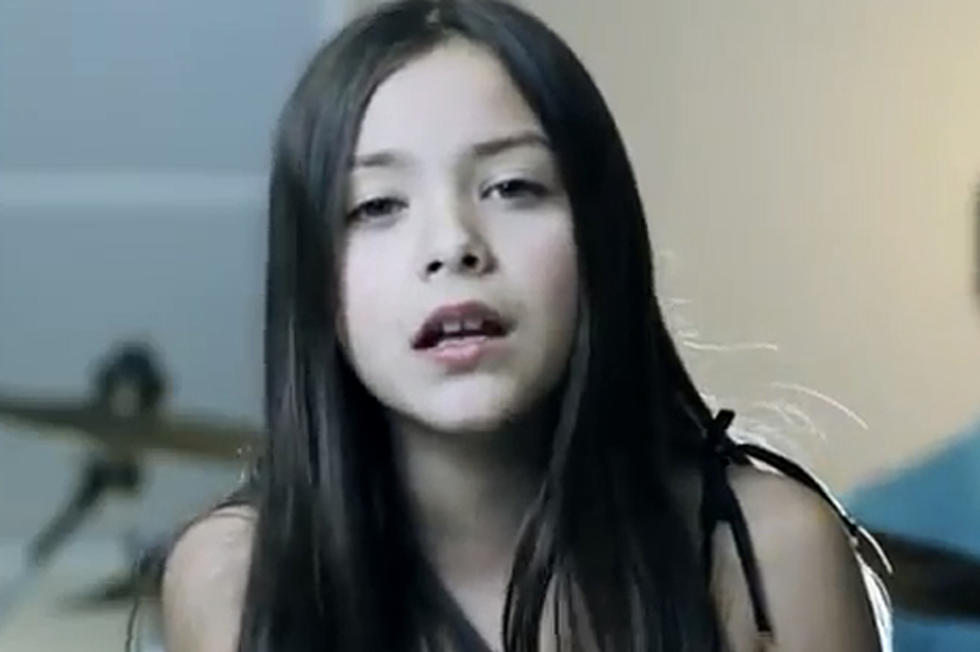 Watch 10-Year-Old Angie Vazquez Cover Adele's 'Rolling in the Deep'
Angie Vazquez and her band, Los Vazquez Sounds, have people all over buzzing about their cover of Adele's 'Rolling in the Deep' -- 1.16 million to be exact.
The Mexican trio posted their rendition of the hit song, and it has since become a viral sensation, boasting over 1 million views in less than a week. Ten-year-old Angie is joined by 15-year-old Abelardo on guitar, bass and piano, as well as 13-year-old Gustavo Vazquez on drums. Watch out, Jonas Brothers!
The young singer shows off her impressive voice in the video, which is a pretty slick production for the tween/teen group's Internet debut. As of now, the group only has one music video on their YouTube page, and their website is active, but sparse.
Los Vazquez Sounds follow in the steps of another young artist named Sophia Grace Brownlee, who became an online star with her cover of Nicki Minaj's 'Super Bass.' Later, Ellen DeGeneres invited the British 8-year-old on her show not once, but twice. The first time, Sophie performed Minaj's hit, and during her second appearance, she covered 'Rolling in the Deep.'
It looks like Adele's break-up track is quite popular among the pre-teen set! We wonder what they'll be singing about when they hit their twenties...
Watch Los Vazquez Sounds Cover Adele's 'Rolling in the Deep'