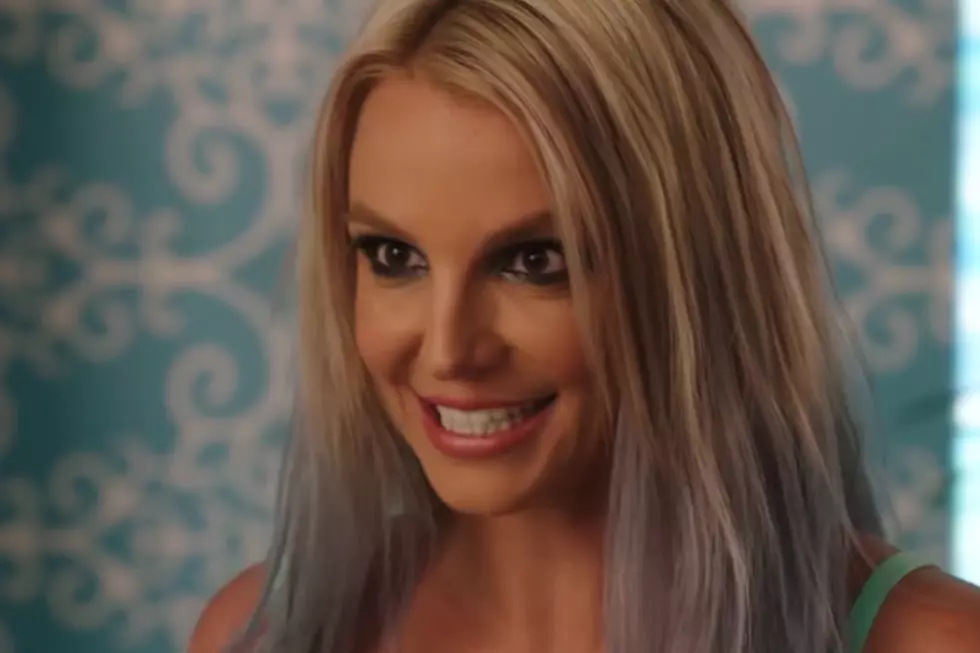 Britney Spears Is Ruffling Feathers in This 'Jane The Virgin' Promo
YouTube
Brit, who will appear in upcoming episode "Chapter Twenty-Seven," will play herself, and though Jane's titular character is thrilled by the pop star's arrival in Miami, Rogelio might prefer she stay as far away from The Sunshine State as possible—the preview above serves as proof.
After guiding Jane through a bit of "Toxic" choreography (as one does...), Brit goes rounds with Rogelio, and when she slights him by not being able to remember his name, he approaches apoplexy.
"You want a piece of me, Britney Spears?!" he bellows as he's escorted out of frame.
In September, show star Gina Rodriguez told Entertainment Tonight it was a joy to share camera time with the Crossroads star.
"I can't say anything more than Britney Spears is playing herself, and that she's awesome," Rodriguez told ET. "She's so loving and so supportive of the show, and she's gonna kick ass...I think she's going to be everything—everything I'm dreaming of."
She also noted there's one particular scene audiences should watch out for.
"You're gonna get a moment," she teased. "It's gonna be the only moment. It's gonna change my memories of life forever. You're gonna be so happy. And jealous."
Jane The Virgin fan? Tell us if you're excited to see Brit take on the CW, and be sure to tune in to the episode Monday night at 9 PM EST!
Throwback! Check out these celeb yearbook photos: