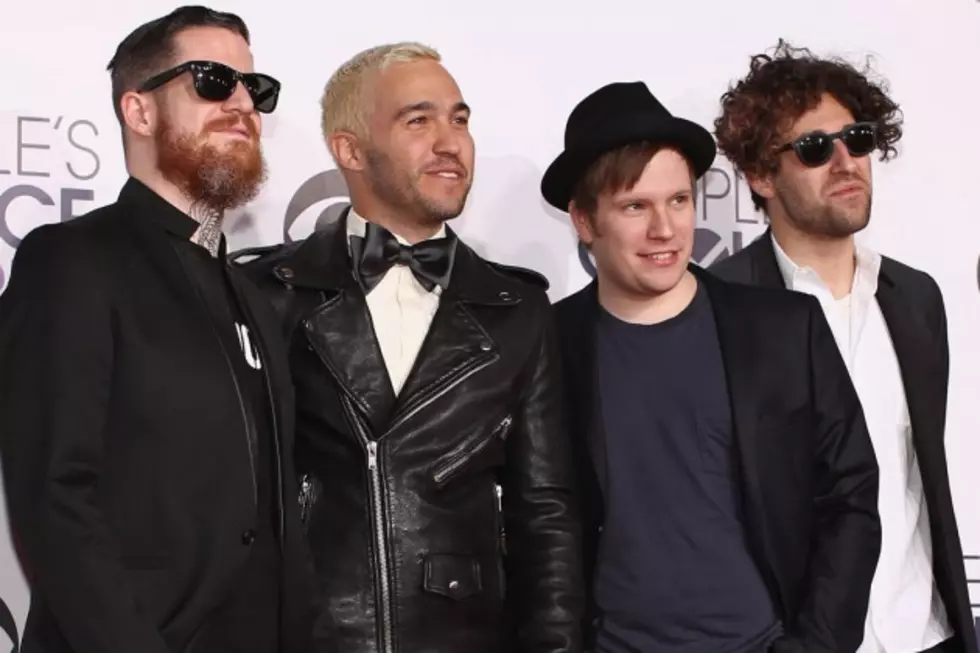 Fall Out Boy Perform 'Centuries' at 2015 People's Choice Awards
Christopher Polk, Getty Images
Does it come as any surprise that Fall Out Boy delivered an insanely energetic performance of 'Centuries' at the 2015 People's Choice Awards tonight?
The rockers, of course, totally nailed it, with frontman Patrick Stump belting out the hit (and hitting those low notes like a pro) while confidently strutting across the stage like he owned the place. Of course, his bandmates -- including a platinum blonde Pete Wentz on bass -- didn't phone it in either, performing their hearts out to the star-studded audience.
If there's one thing that we can't get enough of from a live performance, it's that electric energy that comes from a band who pours their very being into the number -- and that's exactly what the 'American Beauty/American Psycho' singers did with 'Centuries,' delivering a relentlessly passionate performance filled with that addictive rock 'n' roll vibe. Obsessed.
See the Best Dressed Celebs at the 2015 People's Choice Awards