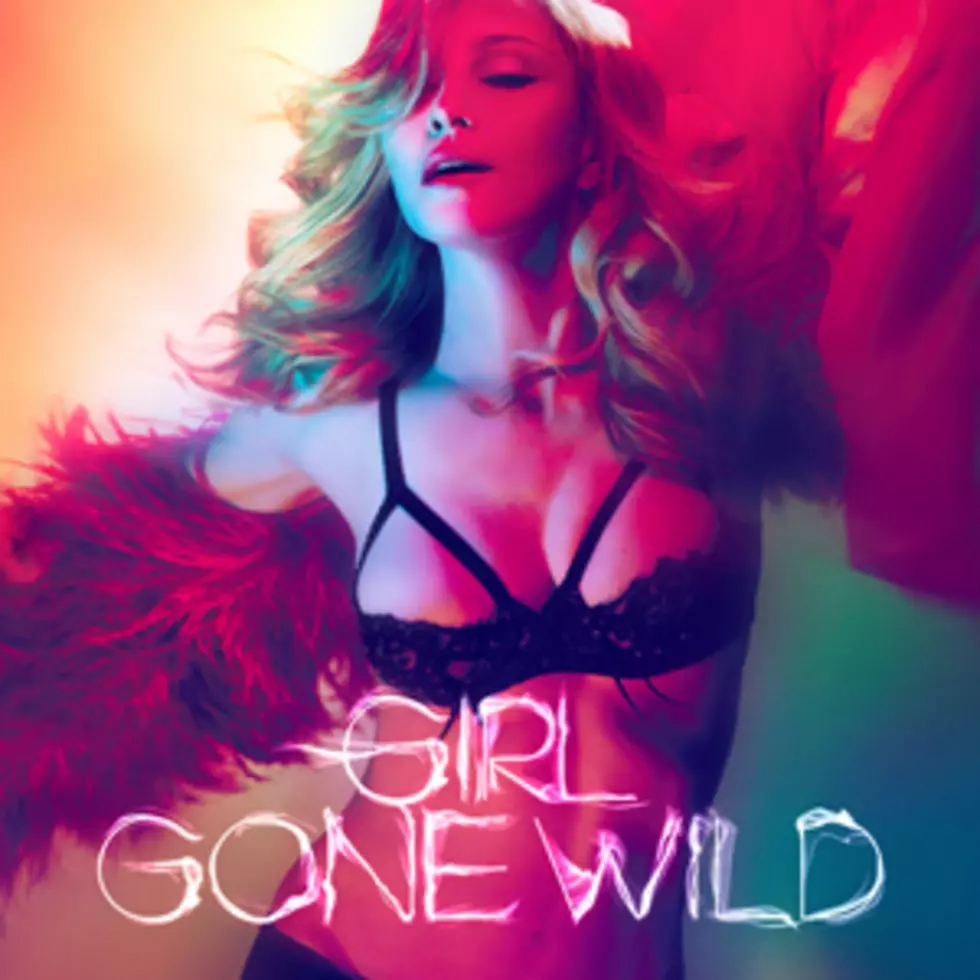 Madonna, 'Girl Gone Wild' – Song Review
Madonna may be getting older, but she's a 'Girl Gone Wild' on her new single, a club-ready song from her upcoming 'MDNA' album that fits right in with the current crop of contemporary dance-pop music.
Some may fault the 53-year-old for trying too hard to cling to her youth on 'Girl Gone Wild,' but to her credit, Madonna never sounds like she's trying to be something she's not. She's always been the queen of the dance floor, and this track is certain to get bodies moving in the club.
The problem is that the lyrics and much of the music are, dare we say, reductive. Opening with a synth line that sounds suspiciously similar to the intro of Usher's 'DJ Got Us Fallin' in Love,' 'Girl Gone Wild' launches with a fiery beat and moves into a hook that borrows from both Rihanna and Cyndi Lauper: "I'm like hey-ey-ey-ey-ey-ey / I'm like a girl gone wild / A good girl gone wild / Girls they just wanna have some fun / Get fired up like a smokin' gun / On the floor till the daylight comes / Girls they just wanna have some fun."
In other places, Madonna sounds like Snoop when she sings about drinking Tanqueray, like Britney when she sings about being "in the zone," and like Kanye when she sings about loving "808 drums." She even references the titles of two of her own hits, 'Erotica' and 'Burning Up.' If there's a single original thought in the song, it's not obvious to our ears.
Given its similarities to what's currently being played on the radio, 'Girl Gone Wild' is a safe choice as a single, its title notwithstanding. There was a time when Madonna would not have been happy to merely "fit in" with everything else on the radio. This is definitely not the boundary-pushing Madonna we came to love in the '80s and '90s. At the same time, Madge makes it clear that she's at a point where she just wants to have a little fun. We can spend our time lamenting the fact that Madonna is no longer a musical visionary, or we can head to the dance floor and join the party. 'Girl Gone Wild' makes it difficult to decide which option to choose.
Listen to Madonna, 'Girl Gone Wild'