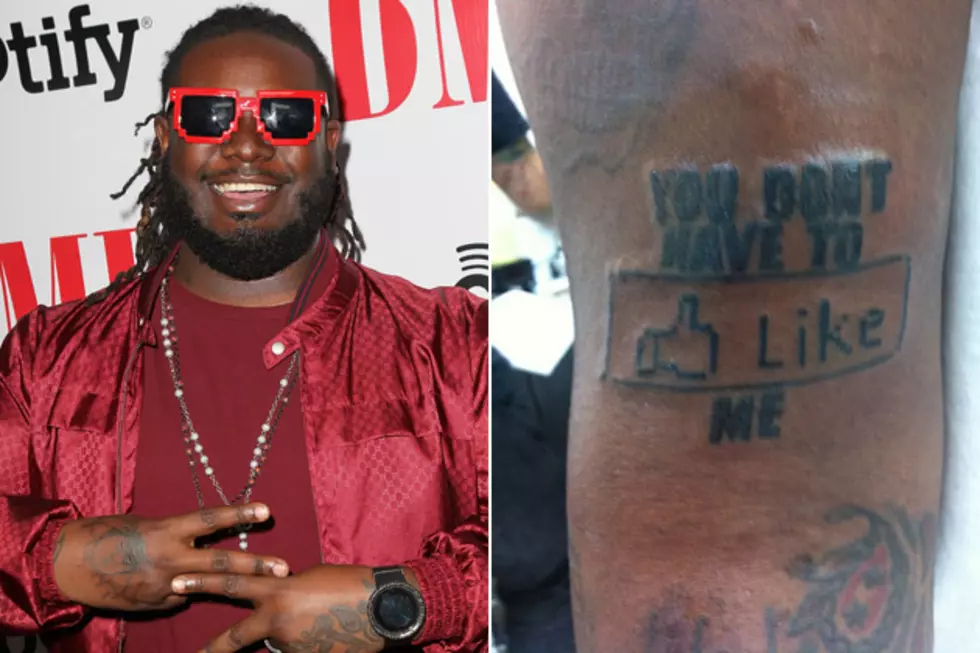 T-Pain – Bad Celebrity Tattoos
David Livingston, Getty Images / Twitter
According to T-Pain's tattoo, you don't have to like him, and we certainly don't have to like this ink.
In five years when Facebook has met a similar fate to Myspace, this tat is going to be a totally outdated cultural reference. Think of the guy with a whole entire closet full of Members Only jackets who drives a Delorean... That's sort of what T-Pain will be like in a few years, minus the fact that he won't be driving a sick Delorean.
After inking Facebook's trademark thumbs up on his body, T-Pain tweeted, "I get a tatt every time I come to Hawaii. I think this ones pretty sweet, unless facebook shuts down soon 0_o." At least the 'Booty Wurk' rapper acknowledged the fact that he will probably have to explain the meaning of this tat to his kids and grandchildren.
Your voice may sound futuristic, but hindsight is 20/20, T-Pain. You could be kicking yourself for this one!