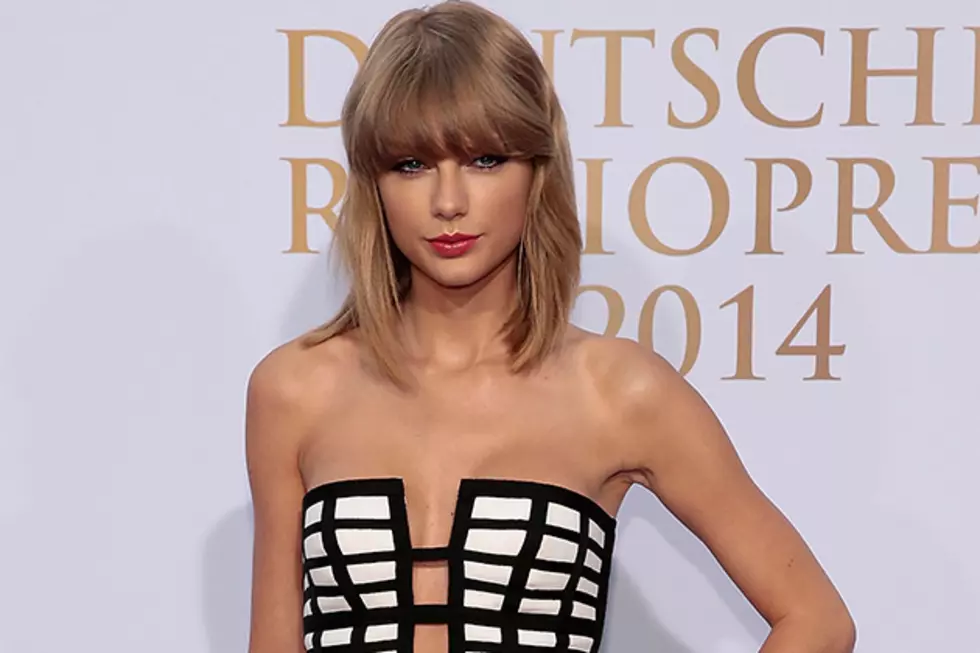 Taylor Swift Performs 'Shake It Off' at the 2014 German Radio Awards [VIDEO]
Oliver Hardt, Getty Images
Taylor Swift made an appearance at the 2014 German Radio Awards where she performed her latest chart-breaking single 'Shake It Off.'
Showing off her midriff in a two-piece black ensemble outfit with matching high heels, Swift's live performance was noticeably more subdued compared to her performance of 'Shake It Off' at the 2014 MTV Video Music Awards -- with little dancing and no costume changes.
Still, though, she keeps the spirit of the song alive as she works the stage with the same fierce attitude and carefree confidence inspired by the track's lyrics.
Meanwhile, back in the United States, 'Shake it Off' has sold nearly 900,000 copies digitally during its first two weeks in release, according to Nielsen Soundscan (via Billboard). The song also currently holds the top spot on both the Billboard Hot 100 and iTunes Bestselling Singles charts.
Click on the video above to watch Swift dazzle at the 2014 German Radio Awards.
See Taylor Swift + More Celebrities' Yearbook Photos!