Asher Monroe, 'Here With You' – Song Review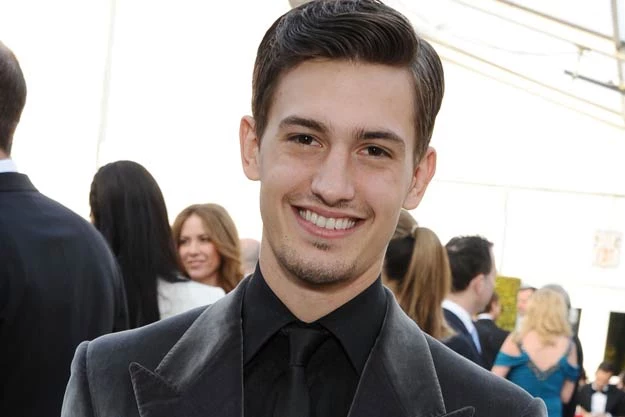 Asher Monroe's 'Here With You' is a summer-ready song, co-written by OneRepublic hitmaker Ryan Tedder. Monroe, who starred in the remake of 'Fame' and has appeared on 'Parenthood' and 'The Mentalist,' in addition to his role in short-lived boy band V Factory, is ripping a page out of the Wanted's playbook via 'Here With You.' Stop us if you've heard this one before…
Here's the good. The song is in possession of a beat that won't quit or let up, which is slathered in "Woah oh oh oh" harmonies that sound directly lifted from 'Chasing the Sun' or 'Glad You Came.' This song is not taking a sledgehammer and breaking any sort of new ground, but it will get you up on your feet and shaking that thang.
And the not-so-good? Well, this jammy jam is wholly and fully derivative of synthy dance pop sung by young, attractive males, but that's not to suggest it sucks. It just sounds familiar and heavily borrows from those aforementioned Brits. While Monroe is a solo artist, the song is thick and full, vocally speaking, which is why it is so akin to the Wanted. Maybe Tedder should have saved this song for that quintet and Monroe should have tried something that plays to his strengths as a sonic singleton?
One might think that the songwriters of 'Chasing the Sun' might come calling for a cut of the royalties of 'Here With You,' since it boasts such a similar blueprint. There's no denying that you'll be inspired to dance to it, but it's certainly a "been there, done that" tune that emits a very current, summer 2012 vibe. Watch the Asher Monroe 'Here With You' Lyric Video
Subscribe to PopCrush on