Chord Overstreet Will Not Return as a Regular on 'Glee' Next Season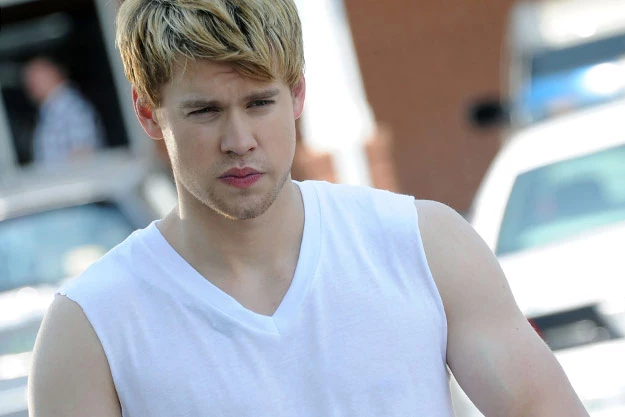 A lot of changes will be occurring at McKinley High on Season 3 of 'Glee.' Deadline is reporting that Chord Overstreet will not be returning as a series regular next season.
Even though 'Glee' creator Ryan Murphy has decided not to include Chord Overstreet's character of Sam Evans, a transfer student at McKinley, as a regular, fans can still expect to see the hunky blond pop up occasionally when Season 3 premieres in the fall.
On Friday, Overstreet tweeted this ambivalent message: "Well it's been a good year. Too bad it's over. Time for summer and starting fresh."
Also, Ashley Fink (Lauren) will still appear as a "guest star" — despite the fact that she was in nearly every episode last season — on the show, but Murphy has hinted that her role may be lessened.
While Overstreet is steadily ushered out the 'Glee' door, two other characters are officially being added to the roster. Darren Criss, who portrays Blaine, and Harry Shum Jr., who plays Mike, will be signed on as regulars.
Additionally, Murphy also released a statement that many of the series regulars that Gleeks have grown to love will be "graduating" soon. "The show to me is about the way you express yourself as you start to move out into the world as a fresh, young person," Murphy said to TVLine. "Do we really want to have an eight-year [high school] senior? The only way somebody could stay on the show is if they flunk, and that is always a possibility. I think Brittany is pulling straight Fs."
Watch Chord Overstreet Perform Justin Bieber's 'Baby' on 'Glee'