Evanescence Pay Homage to New York in New 'What You Want' Video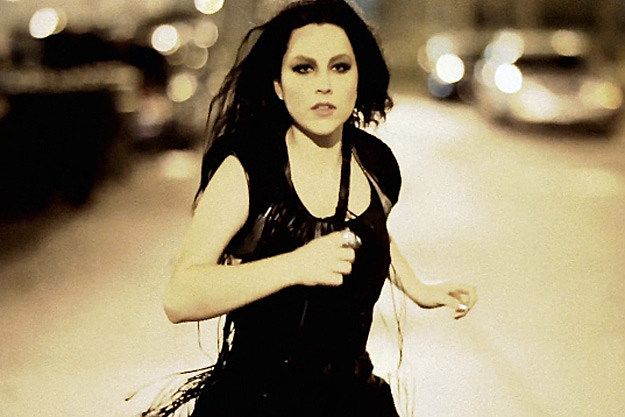 Evanescence have released the new New York-themed video for 'What You Want,' the rock band's first single in over four years.
"This video is sort of, like, the history of the band," singer Amy Lee tells MTV News. "This club is emulating old shows we used to play in the beginning — we used to play this club called Vino's in Little Rock — it's sort of like back then, the gritty, dirty club, sweaty."
She adds, "And basically, it's also New York, where I've been, where Tim [McCord] lived in the past few years since we've been gone. And it's sort of about escaping New York and … Coming back out into the world."
The video was directed by Meiert Avis, whose credits include videos for U2, Bruce Springsteen, and the Pretty Reckless, who are set to tour with Evanescence this fall.
'What You Want' is the lead single from the Arkansas natives' forthcoming self-titled LP, due out on October 11. After taking time off to "be normal," Lee says she realized she actually missed her rockstar life. "I had to get back together with all the guys, and we practiced all the old stuff, getting a set together, and I enjoyed it so much," she explains. "I started falling back in love with that part of me, the Evanescence part."
The soon-to-be-released album, 'Evanescence,' follows 2006's 'The Open Door' and the band's 2003 debut, 'Fallen.'
Watch the Evanescence 'What You Want' Video