'Glee' Producer Says Lea, Cory and Chris Aren't Leaving the Show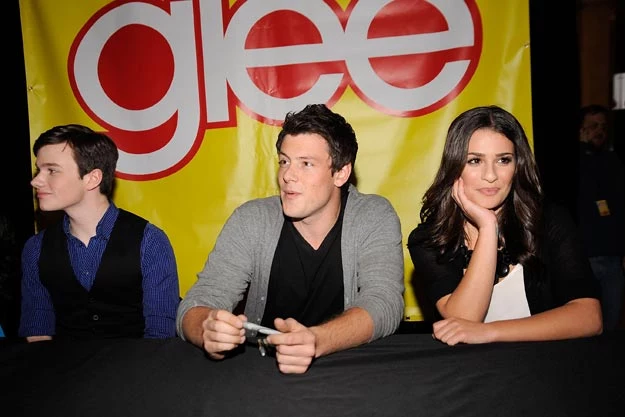 Yeah, we know that Ryan Murphy said that Lea Michele, Cory Monteith and Chris Colfer won't be coming back for Season 4 of 'Glee,' but what does he know? After all, he's just the show's co-creator and executive producer! Brad Falchuk, another executive producer, is having none of this "leaving the show" business.
"It was never our intention to let them go," Falchuk said on Sunday, according to Us Weekly. "They are not done with the show after this season."
Despite their public statements, Murphy and Falchuk might be on the same page here. Murphy said that the characters would no longer be regulars because their characters will graduate. Falchuk seems to hint that, even after they graduate, the characters could return for occasional appearances from time to time.
"Because they're graduating doesn't mean they're leaving the show," Falchuk said. "If you have Lea Michele under contract, you don't just say, 'We're going to let you go.'"
Whew, that's good news! Some have raised the idea of a 'Glee' spin-off featuring the three actors, but Falchuk said that's unlikely: "We're leaning against doing it. We certainly have explored it, but I think we're going to pass."
Watch Behind-the-Scenes 'Glee' Footage