'Glee' Cast Performs at Family Equality Council's 2015 Los Angeles Awards [VIDEOS]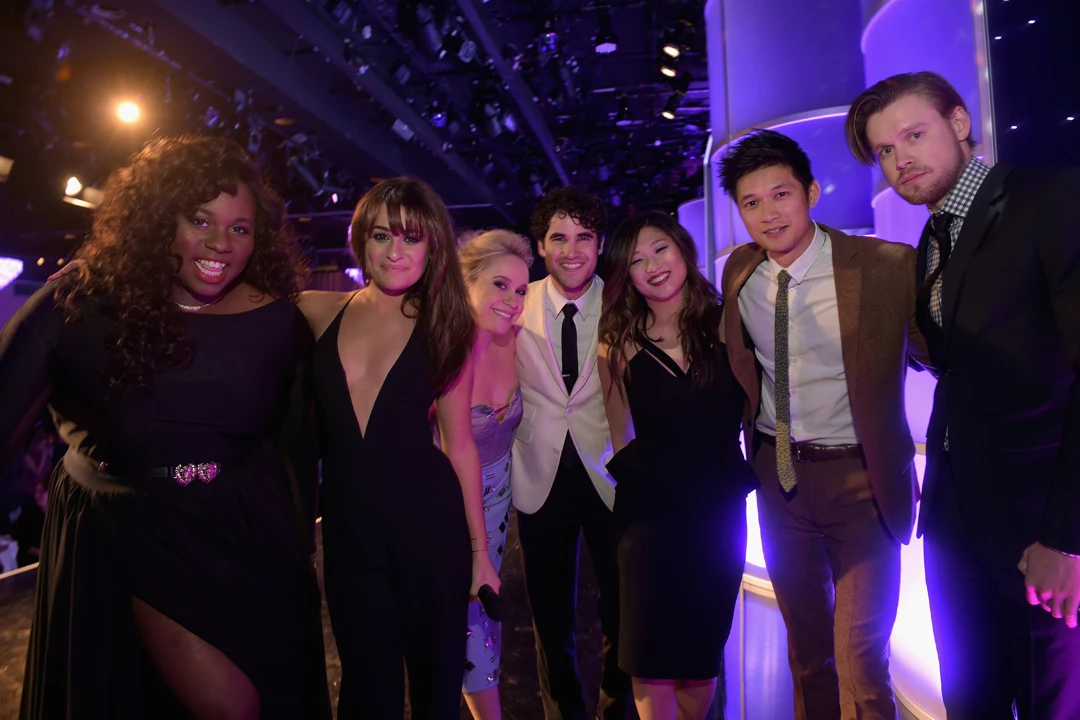 Glee may have recently wrapped up filming the final season of the show. However, some of the show's stars reunited for a special performance at the Family Equality Council's 2015 Los Angeles Awards on Saturday night (Feb. 28).
Lea Michele, Darren Criss, Chord Overstreet, Alex Newell, Becca Tobin, Jenna Ushkowitz and Harry Shum Jr. took the stage at the Beverly Hilton Hotel to perform ABBA's "Dancing Queen" and Journey's "Don't Stop Believin'," which was one of the first tracks to put the cast and show on the map. You can watch the performances below.
Aside from getting the cast together again, Michele, Uskowitz and Shum were very excited about being at the event and expressed their thoughts on social media.
So excited for tonight's Family Equality Council Event! And so honored to be singing tonight for such an important cause! #FamilyEquality

— Lea Michele (@msleamichele) March 1, 2015
Glee creator Ryan Murphy was also present to accept an award for "contributing to presenting LGBTQ families and people" on the show.
While his speech was full of zingers, jokes and laughs, Murphy took it to a more touching level. "For me, I wanted to do something personal on that show," he said. "I grew up in Indiana behind a corn field and a church… So on Glee, I wanted to write something personal, something about gay characters, something about creating your own family no matter who you are or where you live."
You can see the rest of his speech and an entertaining rendition of Gloria Gaynor's "I Will Survive" done by Glee castmate Swell below.
Subscribe to PopCrush on
Glee cast performs "Don't Stop Believin'"
Subscribe to PopCrush on
Glee cast performs "Dancing Queen"
Subscribe to PopCrush on