James Durbin, 'Love Me Bad' – Song Review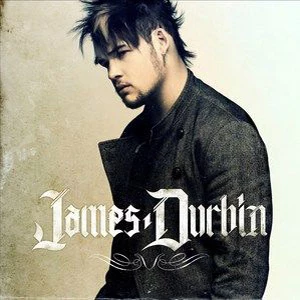 'Love Me Bad,' James Durbin begs in a new single from his upcoming debut album, 'Memories of a Beautiful Disaster.'
The fourth-place finisher in last season's 'American Idol' competition is a huge heavy metal fan, but 'Love Me Bad' is more of a pop-rock song with a few other influences tossed in, like the grunge-sounding guitar intro, which backs Durbin as he sings, "A cigarette fills an empty room / Smell of heartbreaks and cheap perfume / Photos scattered across my wall / Maybe someday I'll take them off, but I miss you."
Durbin's large voice joins louder guitars on the hook, "In the middle of the night when I feel you by my side, well it's nothing but a memory." He also shows off his high-pitched wail a couple of times throughout the song.
'Love Me Bad' is a bit formulaic, following the quiet verse/soaring chorus template established by successful acts like Daughtry. While the song doesn't take any chances, its huge vocals and polished production make it a worthwhile debut effort.
'Love Me Bad' is one of two singles Durbin's label is releasing to various radio formats, the other being 'Stand Up,' a track featured on the 'Official Gameday NFL Music Vol. 2′ compilation that will be worked to more hard rock-oriented stations.
Listen to James Durbin, 'Love Me Bad'
Audio clip: Adobe Flash Player (version 9 or above) is required to play this audio clip. Download the latest version here. You also need to have JavaScript enabled in your browser.