Jason Derulo, 'Marry Me' – Song Review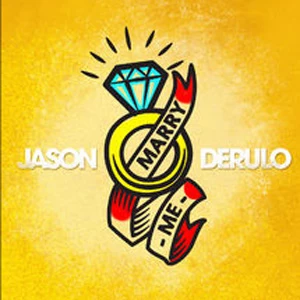 With his brand-new song 'Marry Me,' Jason Derulo has simultaneously granted the world its next top wedding tune and given girlfriend Jordin Sparks good reason to go shopping for a fancy white gown!
Derulo premiered the upbeat love song on 'On Air With Ryan Seacrest' today (Aug. 26). It is the third single off his upcoming album 'Tattoos,' in stores Sept. 24.
As celebrity couples go, Jason and Jordin have kept their romance pretty low key, but Jason makes his intentions very public with the song's romantic lyrics: "A hundred and five is the number that comes to my head / When I think of all the years I want to be with you / Wake up every morning with you in my bed / That's precisely what I plan to do."
What woman in love wouldn't want to hear those words? And the song's beautiful lyrics are matched with an equally pretty melody. And, like a great romance, everything clicks when Derulo delivers the track's chorus with his clear, soaring vocals.
The song is available now on iTunes, as Jason made sure fans knew this morning via Twitter:
hope u enjoyed the premiere this AM. #MarryMe is on iTunes now! http://t.co/LBitv7Ulex

— Jason Derulo (@jasonderulo) August 26, 2013
The artwork for the single features the diamond ring seen in Jason's CGI neck tattoo on the cover of 'Tattoos.' There can be no doubt that the man has marriage not only his neck, but majorly on his mind. Seriously, Jordin has got to already be working on reception seating charts at this point!
Listen to Jason Derulo, 'Marry Me'