Jennifer Hudson's Fiance Is 'Adjusting' to Sexy New Figure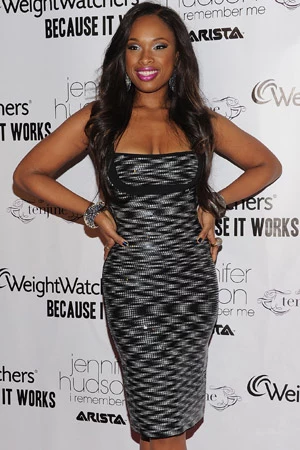 Since becoming the spokesperson for Weight Watchers, Jennifer Hudson has dropped an incredible 80 pounds. Her fans have been amazed by her transformation, but the singer's hubby-to-be, David Otunga, is still trying to cope with the change.
"He's getting adjusted to it," Hudson said recently on 'The Tonight Show With Jay Leno.' "He's not really into change that much."
With her new slim figure, Hudson says fashion is definitely something she is more in tune with these days than ever before.
"[David] fusses at me like, 'Why do you have to have to get all dressed up to go out, and why can't you just go out like you used to?'" she said. "And I'm like, 'I'm a walking billboard now, honey!'"
Last week, Hudson's latest studio album, 'I Remember Me,' hit stores, which boasts the radio single 'Where You At.' The album is her most personal yet, reflecting on "different chapters" of her life, from weight loss, to motherhood, and even the loss of her immediate family. "It's like a new me," she says. "It's like a new introduction of myself — for myself and to others as well — in every way, from image to music to everything."