Josh Krajcik Steps Out of Comfort Zone With Michael Jackson's 'Dirty Diana' on 'X Factor'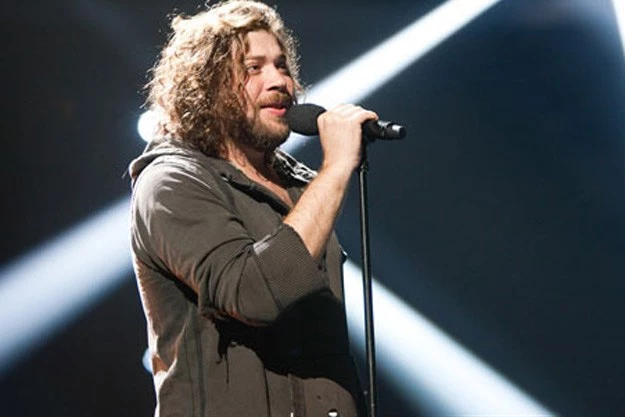 Tonight on the 'X Factor,' the contestants had the daunting challenge of taking on Michael Jackson songs. Some of the King of Pop's family members were in-house for the performances, including Jackson's brothers Marlon, Tito and Jermaine. What was even more intimidating for Josh Krajcik, who performed first, was that Jackson's mother Katherine was also there as were his children, Prince, Paris and Blanket.
When Josh Krajcik took the stage, he was very nervous since he was moving out of his comfort zone of soulful blues and rock. However, he chose the song 'Dirty Diana,' which has a bit of rock flair courtesy of some heavy guitars (and a solo from Slash on the original).
When he took the stage, Krajcik stood atop an illuminated cage-like stage with a bunch of scantily clad dancers shaking their stuff around him. It was clear that he didn't quite mesh with the over-the-top theatrics, but his big, booming, gravely voice still sounded great. He also killed it on the aforementioned guitar solo, which was definitely a highlight.
Karjcik has always been amazing in the past, and it seems like his 'Dirty Diana' performance would've benefited more if he kept it more organic. Simon Cowell summed it up best: "As a spectacle, it was great. However, you were over-produced, you got lost in all the choreography … This is not you on stage … It's what Nicole wants you to be, and that's why you had to be in the cage with all the dancing."
Watch Josh Krajcik Perform 'Dirty Diana' on 'X Factor'