Justin Bieber Reveals His Current Playlist + Chats About 'Jerry' in BBC Interview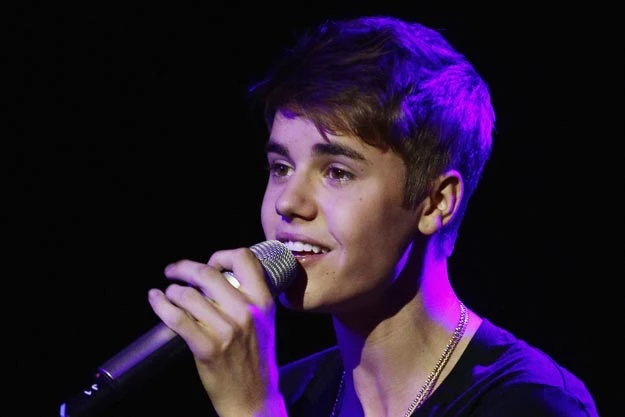 Justin Bieber did an interview with BBC Radio where he answered fan questions and spoke about what's burning up his iPod speakers. The host worked really hard to try and pull answers from the Biebs about his musical preferences, and here's what we culled from the 13 minute chat. Oh, and Beliebers, the subject of Jerry came up for a second and he is exactly who we think he is. Or as JB says to his interviewer: "Jerry is who you just pointed at."
Right now, Bieber is feeling his fellow Canadian Drake. "Canada has a lot of talented people up there," the Ontario native said. "I like that he switches it up, sings and raps. He knows when to do both. He is like my big brother."
His love for Boyz II Men runs deep, and he was so influenced by them since his mom Pattie Mallette used to listen to them when he was young, so his exposure to the group was early.
Other heavy rotation songs were obvious, like Carly Rae Jepsen and Usher, since he is professionally involved with both, but he said that he doesn't just like those artists because of his business associations! Besides, who doesn't dig CRJ or Usher?
He also copped to digging on 'Thinking About You' by Frank Ocean, calling him "super talented. He wrote 'Bigger' on my first album. Hopefully I can work with him more in the future."
'Turn Up the Music' by Chris Brown is another current fave, but when it comes to the classics? 'Man in the Mirror' by Michael Jackson is inspiring and timeless, which in his assertion, means it will have the same impact 30 years after release.
He also said he wants to make music that stands the test of time, declaring, "There are sounds for a season or they come back around. There are these phases and then there is music that stays around for many years and that's what I want to make."
Listen to Justin Bieber on BBC
Subscribe to PopCrush on