Experts Weigh In on Lady Gaga Giving Laurieann Gibson the Boot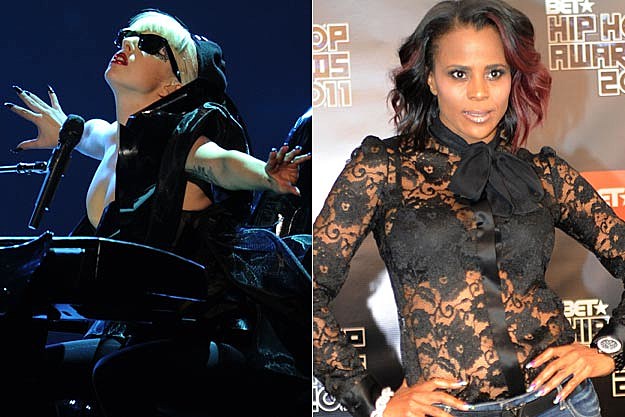 We reported over the weekend that Lady Gaga had split with creative director and choreographer Laurieann Gibson. The news has now been confirmed and sources speculate that Gaga and Gibson fell out over the creative direction of Gaga's 'You & I' video and had been at odds since late summer.
Now that Gibson — who was at the heart of the Haus of Gaga operation for much of Gaga's career and during her meteoric rise to fame — is out, things could change, at least on the visual end. Will it be enough for little monsters to notice? We shall see.
MTV polled some industry experts on the split and how it might affect the Gagaverse. To kick off the discussion, Entertainment Weekly's Kyle Anderson said, "On the one hand, I get why [they split], because it seems like Laurieann's been doing a lot outside of the Gaga universe." Gibson had picked up some extracurricular activities, such as a pair of dance reality shows on E! and BET.
Despite Gibson's "freelance" work, she was a part of Gaga's tight-knit inner circle, which makes the split shocking. Anderson continued, "On the other hand, it's a little bit strange, because Gaga's circle of people is so small, and all those people have been with her since pretty much the duration. She's really, really loyal, so it's a little bit strange to me, because I think she has this circle of people she trusts with her work."
Gibson wasn't a "yes woman," and did go on record to voice displeasure at Gaga's decision to appear at the VMAs as her male alter ego Jo Calderone. US Weekly's Ian Drew commented, "They were extremely close, and she let Laurieann have an unprecedented amount of control in her camp. Let's face it: Laurieann is very headstrong, never holds back what she thinks, and that tends to rub people the wrong way. I'm not totally surprised; it was only a matter of time."
Drew also called Gibson an interviewer's dream, since she had no filter and didn't self-edit. He said, "Laurieann would just say it. She would give you that perfect sound bite. She tended to be a little bit loose-lipped. But on the other hand, I can see why that maybe ruffled Gaga's feathers, because Gaga's all about the performance piece and not giving away too much."
This makes us even more psyched to finally see the vid for 'Marry the Night.'