Neon Trees, 'Sleeping With a Friend' – Song Review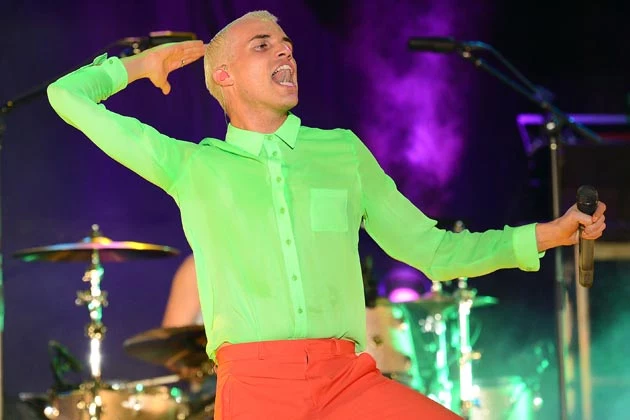 With their new song 'Sleeping With a Friend,' Neon Trees extol the virtues and the confusing entanglements that arise during the ever-popular friends-with-benefits scenario! As Tyler Glenn sings, "Why mess up a good thing, baby? / It's a risk to even fall in love / Yeah this is trouble," no truer words were ever spoken.
Neon Trees just encase a tricky scenario in a pretty, '80s new wave pop package. They make risky, dangerous love sound good.
Think Simple Minds or Duran Duran with a dose of Robyn. There's even a swirling sing-along in the bridge to the end of the song.
Simply, 'Sleeping With a Friend' is a dance song with a pretty serious subject matter.
When Glenn sings, "It's a risk but babe I need the thrill," that's sort of how we feel when listening. While Neon Trees are alt rock faves, they truly embraced a different era and style on their first taste of 'Pop Psychology,' which is out out April 22.
Glenn himself commented on the personal nature of the song and the album, saying, "However, this record is a lot more personal in nature overall. I mean, how much more personal can you get than sex? This is not a sex song the way 'Blurred Lines' is… It's the kind of sex song that isn't this S&M, Rihanna-fueled fantasy world, but something a lot more intimate and therefore dangerous."
Liste to Neon Trees, 'Sleeping With a Friend'
Subscribe to PopCrush on