Nick Cannon Appears on 'Ellen,' Says Mariah Carey is Ready to Pop Any Minute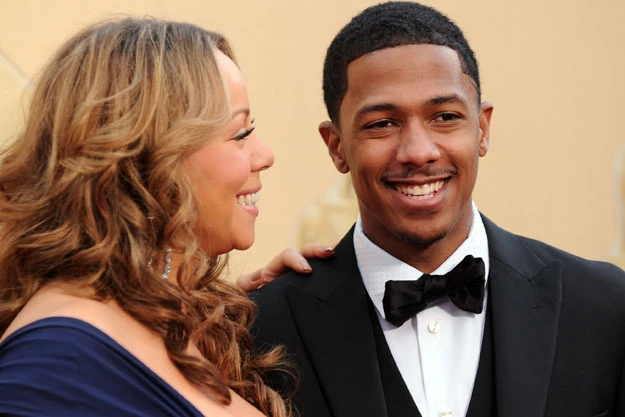 Nick Cannon and Mariah Carey will be parents to twin babies, a boy and a girl, any minute now! Cannon appeared on 'Ellen' yesterday afternoon, armed with his cellphone just in case, and spilled that he could be a dad "any second."
"We're on pins and needles right now," Cannon gushed to Ellen DeGeneres, adding that he's got the bags packed and ready to go to the hospital. "It could happen tonight! I know we've been saying that for a couple of weeks but we're at the point now … You know, with twins, it can go. She's made it further than most people with twins have made it," he says of his Mariah. "I think they've [the babies] got college educations already. Waiting for these babies to come out!"
The actor/musician/comedian also admitted that while he will be in the delivery room when his son and daughter are born, he's "not too good" with hospitals. "I get a little woozy, if there's blood, I can't really handle that. Hopefully if they assign me a little nurse too, I can be right there," he says.
As for Mariah, she's "cool, calm, and collected," but just ready to get the babies out of her. "I have a new-found respect and admiration for my wife, because seeing what a woman goes though, that's incredible," Nick says. "I could never do it. She has two humans inside of her — growing for nine months!"
Whenever the babies do arrive, Nick and Mariah have them set up with quite the crib, err, nursery. The couple allegedly put $100,000 into the babies' room.
Watch Nick Cannon Talk Baby Preparation on 'Ellen'