Today's Best Tweets: Sara Bareilles Releasing Christmas Song on Monday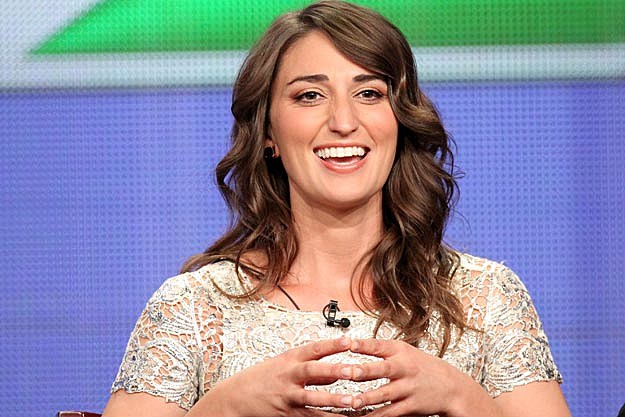 Frederick M. Brown, Getty Images
It seems like everyone is getting into the Christmas spirit these days and Sara Bareilles wants to join the holiday party! She tweeted that she'll be releasing her Christmas song titled, 'Love is Christmas,' along with the single artwork. And just to give you fair warning, the single cover features a mini-version of Sara herself. Jay Sean was welcoming Busta Rhymes to the Young Money family as the hip-hop legend recently signed with Lil Wayne's label. Pink was telling parents and kids alike to go out and see the sequel to Happy Feet and Christina Milian was on set at The Voice tweeting about how amazing Adam Levine is, not that we needed reminding. Pia Toscano was sick in bed hoping for a marathon of 'Diners, Drive-ins and Dives' (aren't we all?) and fellow Idol-er Casey Abrams was as giddy as a school girl after being tweeted by a big name. Weird Al learned a lesson in Zen from Beyonce and Wiz Khalifa was having a proud moment after seeing girlfriend Amber Rose in her new Smirnoff commercial. See what your favorite stars were chirping about today!

What is she doing with her little hand? This is the artwork for my new Christmas song. Available on Monday! #littlehand
pic.twitter.com/QdiQd5yu
Fun alert!!!! Happy Feet Two comes out tomorrow and it's AMAZING! If i do say so myself;) grab your kids or your big kid self and GO!!!
Laying in bed watching 30-minute meals with Rachel Ray.. Wishing that a Diners Drive ins & Dives marathon would come on.. #ilovefood
On set of #TheVoice right now watching Amazingness happen w
@adamlevine
! Love his voice! His vocals are so effortless!
@NBCTheVoice
Even though
@beyonce
has nearly 2 million followers, she has never tweeted once. Very Zen. Take note,
@dalailama
!
Ya'll Seen My Baby's Smirnoff Commercial? #SoGorgeous #ProudDad