Tony Bennett on Lady Gaga: 'I Think She's Going to Become as Big as Elvis Presley'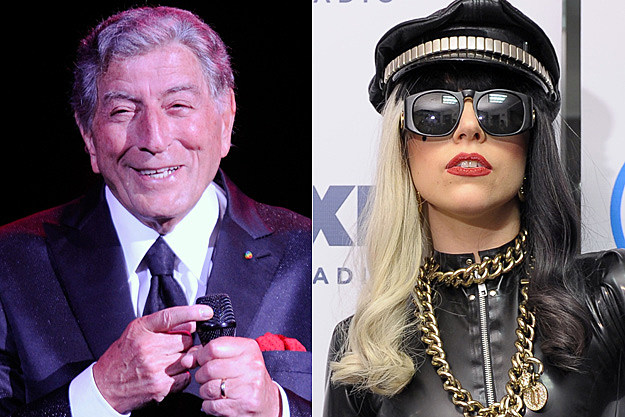 Tony Bennett is getting ready to release his 'Duets II' album on Sept. 20, and now the crooner is opening up about his seemingly unusual pairing with pop diva Lady Gaga.
With a bit of cheekiness, the duo chose the classic 'The Lady Is a Tramp,' and the 85-year-old singer couldn't have been more impressed by the 25-year-old star. "I never met a more talented person in my life," he tells Billboard. "I think she's going to become as big as Elvis Presley."
Bennett has teamed up with other notable pop stars on his new album, including Mariah Carey, John Mayer and Carrie Underwood. However, one of the most notable tracks on the forthcoming CD is the rendition of 'Body and Soul,' the first posthumous release by Amy Winehouse.
"I can't tell you how professional every one of them was, and how they worked and memorized and knew what they were going to do," he says of all the collaborations. "And it shows up on the record, you know? You can hear them performing very well for us."
Each duet session was filmed and will be released as online content. A making-of documentary is in the works, as is a feature film called 'The Zen of Tony Bennett,' helmed by Bennett's son and manager, Danny, which centers around "Tony's philosophy, looking at a 60-year career in the context of this new project."