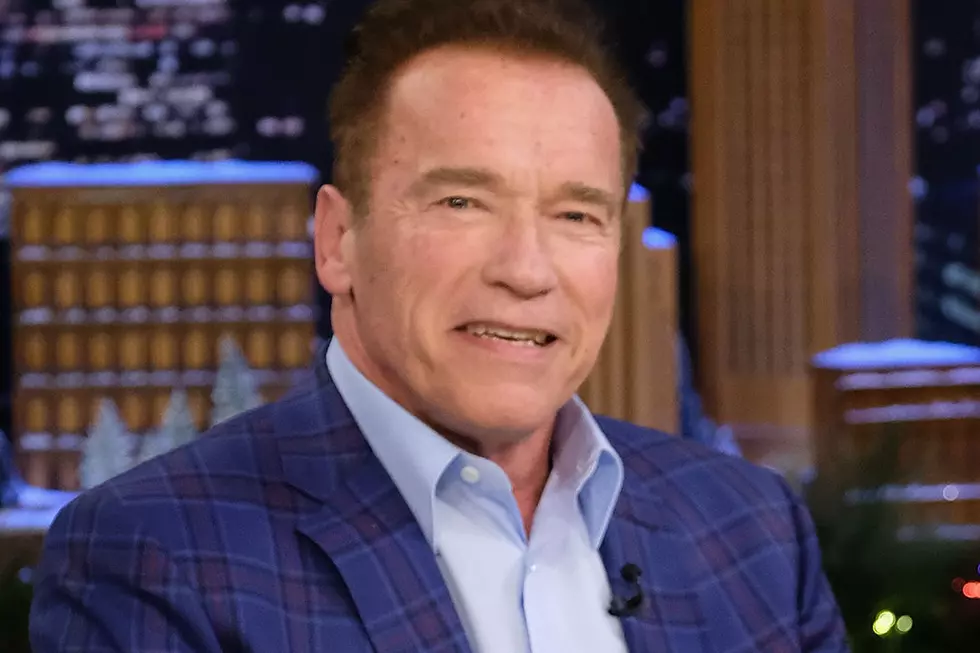 Arnold Schwarzenegger Won't 'Be Back' on 'Celebrity Apprentice'
Theo Wargo, Getty Images
Arnold Schwarzenegger won't return as host of the ratings-beleaguered The New Celebrity Apprentice, the star announced on Friday (March 3).
"I loved every moment of working with NBC and Mark Burnett," the Terminator star reportedly said in a statement via a New York Times reporter. "Everyone — from the celebrities to the crew to the marketing department — and I would absolutely work with all of them again on a show that doesn't have this baggage."
"I learned a lot, I had a great time, it was a really great opportunity," Schwarzenegger told Empire on Friday. "But under the circumstances I don't want to do it again."
"It's not about the show," Schwarzenegger continued, "because everyone I ran into came up to me and said 'I love the show... but I turned it off because as soon as I read Trump's name I'm outta there!'"
The new version of the show, which was formerly hosted by now-president Donald Trump, debuted on January 2. In it, Schwarzenegger debuted a new arsenal of catchphrases inspired by his hit movies, including, naturally, "You're terminated. Hasta la vista, baby."
The ratings for the revamped series were unexceptional, causing past host Trump to issue multiple jeers about it. Trump took ratings jabs on Twitter and at the 2017 National Prayer Breakfast, in which he dedicated an oddly long amount of time to explaining why he left the Apprentice franchise and joked, "pray for Arnold if we can, for those ratings, okay?"
The former California governor, who criticized Trump's "hasty" rollout of the failed immigration ban executive order, suggested they "switch jobs" in a video, and said he hoped Trump would "work for ALL of the American people as aggressively as you worked for your ratings."
As Vulture reports, while Trump's Apprentice ratings were typically higher than Schwarzenegger's were as host, the show's ratings had sagged in later Trump-hosted years, with other reality shows including Survivor and Dancing With the Stars scoring higher numbers.
Caught Out: Celebrity Cheating Scandals