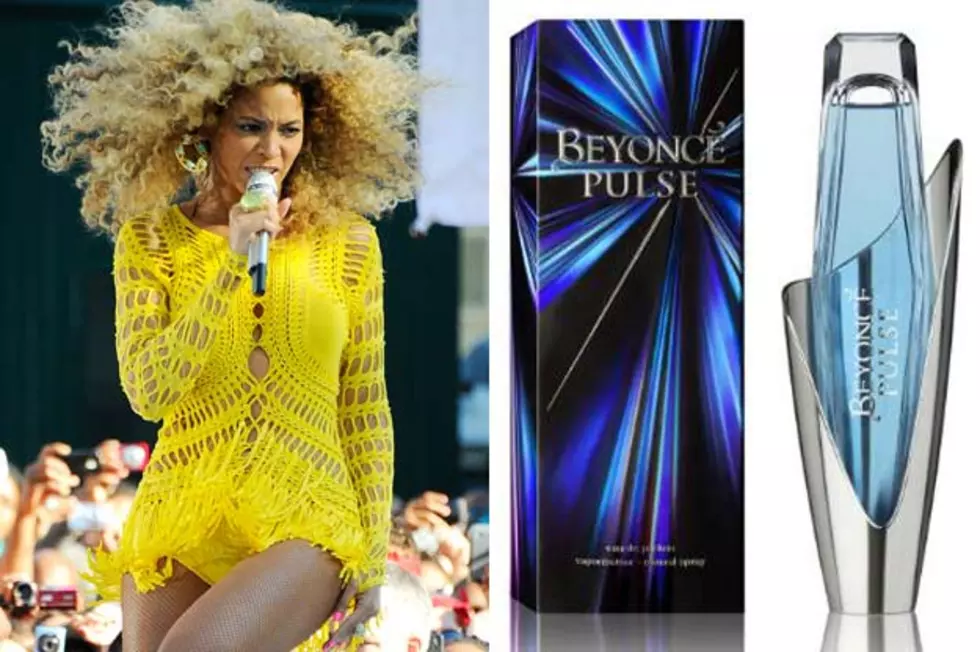 Beyonce Electrifies in Pulse Fragrance Commercial
Wanna smell like the sexiest diva on earth? That'd be Beyonce in case you had a question about which diva we were referencing with that sweeping statement.
Well you can if you wear Beyonce's latest perfume, Pulse. In the 15-second commercial promoting the scent, Bey walks seductively towards the camera (or you) in a slinky silver gown that looks like liquid fabric or melted metal poured onto her famously curvy frame. Her hair is slicked back and the shot of her and the geometric, pointy, artfully crafted bottle are the only things we see in this teaser commercial. The point is taken. You wear this fragrance and you will feel empowered, confident and as bold as the scent's creator herself.
The narrator says "Feel the Power" and calls Pulse "the electric new fragrance by Beyonce." It's reportedly a citrusy floral, so you'll want to spritz on pulse points, behind your knees and ears and you'll smell good everywhere. It's like a little bit of Beyonce's aura is with you, empowering you when you wear it. If nothing else, the sharp bottle will look fancy schmancy on your vanity, ladies.

Watch the Beyonce Pulse Fragrance Commercial