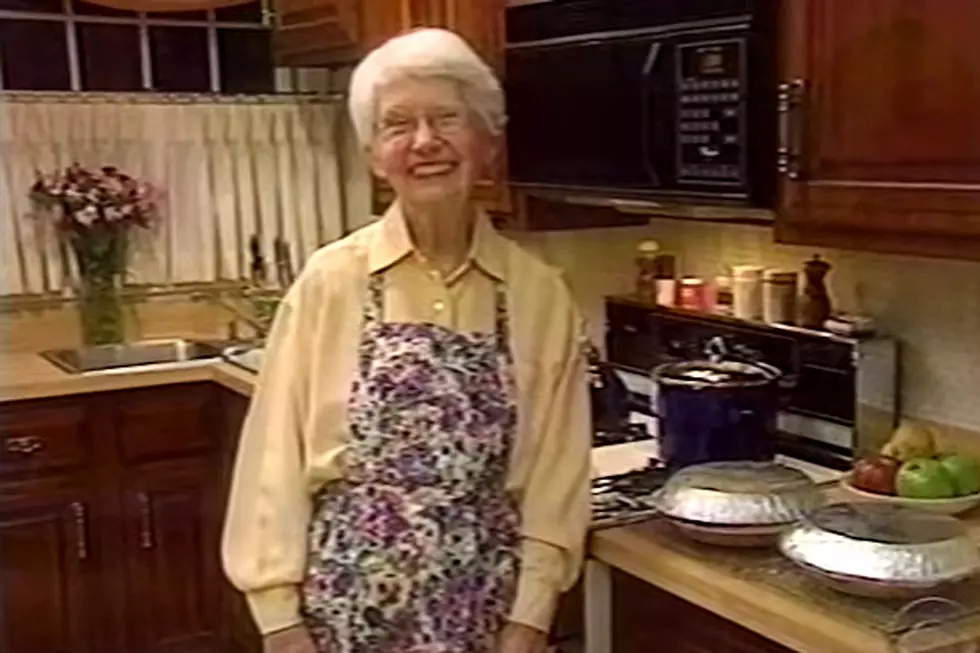 Celebrate David Letterman's Mother With These Classic 'Late Show' Clips
Violet Pearl, CBS
Viewers are mourning the loss of a most unlikely late-night star — David Letterman's mother Dorothy Mengering — but are finding solace in the legacy she left on television.
Dorothy Mengering died Tuesday (April 11), according to The Hollywood Reporter, at 95. Along with Biff Henderson and Larry "Bud" Melman, Mengering emerged as a beloved personality in the late night TV landscape carved out by Letterman.
A homemaker who also worked as a church secretary in Indiana, where Letterman grew up, Mengering's appearances on her son's shows offered small-town charm that made her a fan favorite and ultimately set her up for international glory — she worked as a correspondent for the Winter Olympics in 1994, 1998 and 2002.
Take a look back at some clips that demonstrate Mengering's wholesome appeal below, including the first time she appeared on the small screen in 1986, when Letterman was still hosting Late Night.