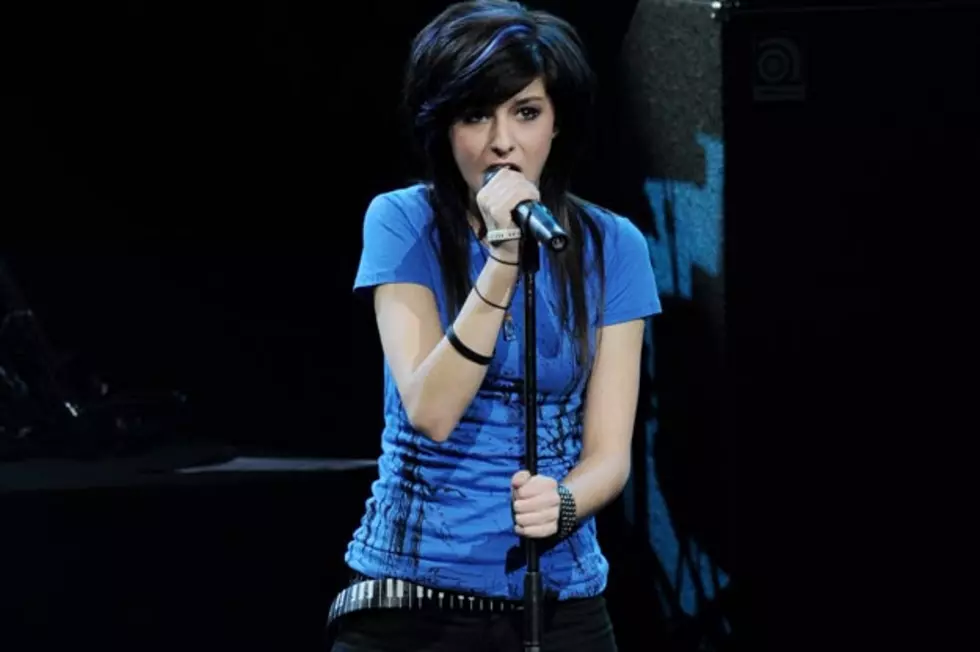 Watch Christina Grimmie Perform Acoustic Version of 'Liar Liar'
New Jersey teen Christina Grimmie stopped by the Radio Disney studio to deliver a solo performance of her song 'Liar Liar.' Armed with just her keyboard, Grimmie threw herself into the emotional song.
Grimmie's voice was impressive as she sang the lyrics, which were surprisingly mature. As she told EW, "I didn't want any songs about dancing and partying, because to be honest, there are way too many about that. I'm a 17-year-old girl, and I want to sing about things that I care about."
Grimmie rose to fame as a YouTube star and attracted even more fans when she toured with Selena Gomez this summer. 'Liar Liar' is a track from her independently-released debut 'Find Me,' which hit No. 11 on the Digital Albums chart after its iTunes release in June.
Grimmie now has more than 1 million fans on YouTube and continues to post new covers, like her rock version of Lil Wayne's 'How to Love,' which she recorded with Tyler Ward. Check out her Radio Disney 'Liar Liar' performance below.
Watch Christina Grimmie Perform 'Liar Liar'