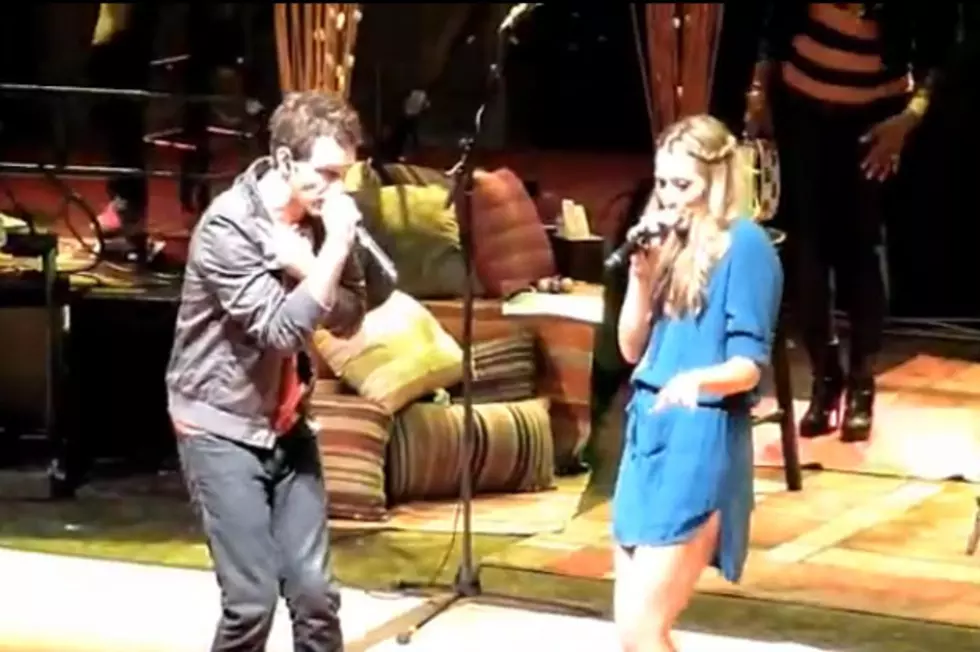 Colbie Caillat Performs 'Fine by Me' With Andy Grammer
A grooving and beatboxing Grammer provided accompaniment to Caillat, who looked chic in a blue wrap dress, as they performed Grammer's single 'Fine by Me' during a performance at the Wiltern in Los Angeles on Oct. 14.
Grammer's husky vocals harmonized nicely with Caillat's sweet croon as the audience started clapping along to the rhythm. The pair seemed to be genuinely enjoying the performance, hugging as it ended and the crowd burst into applause. We had no idea the song would work so nicely as a duet!
Grammer's self-titled debut album was released in June; Caillat, meanwhile, has been busy promoting her latest release, 'All of You,' which featured writing and production from hitmakers like OneRepublic frontman Ryan Tedder, Toby Gad, and former 'American Idol' judge Kara DioGuardi.
Watch Colbie Caillat and Andy Grammer Perform 'Fine by Me'