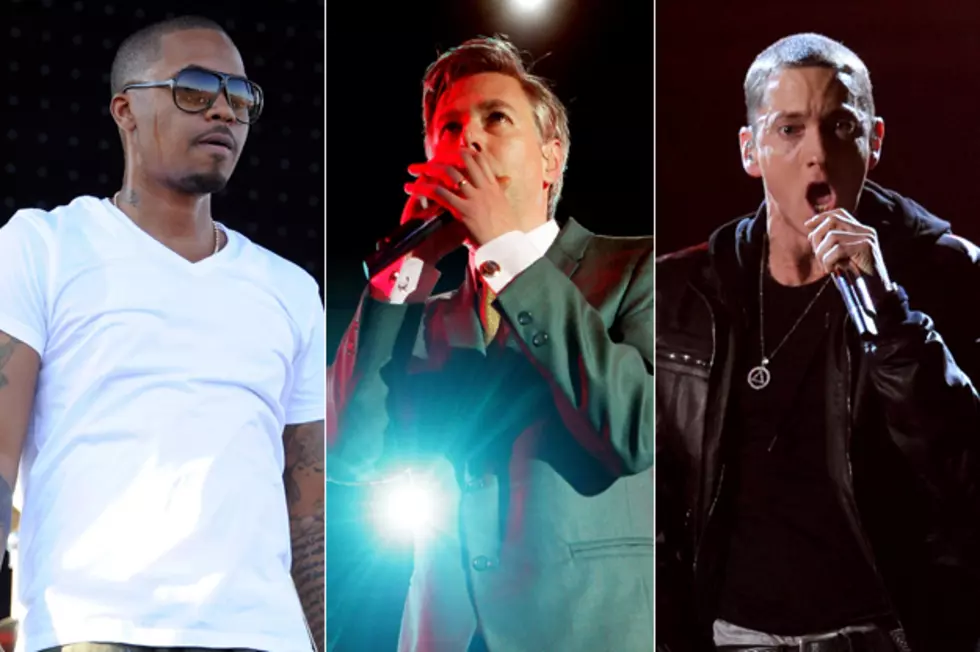 Eminem, Nas + More Reflect on Death of Beastie Boys' Adam 'MCA' Yauch
The death of Beastie Boys rapper Adam Yauch, affectionately and widely known as MCA, shocked and saddened the world yesterday (May 4). While much of the music community was disheartened by the loss, two rappers in particular, Eminem and Nas, were especially affected.
Yauch passed away yesterday after a nearly three-year cancer battle. Yauch fought the disease in the parotid gland, which is the largest of the salivary glands, as a lymph nod, undergoing both surgery and radiation as part of his continued and long-term therapy.
Eminem was widely influenced by the Beastie Boys, who opened the door for skinny white guys like Marshall Mathers to rap. "Adam Yauch brought a lot of positivity into the world and I think it's obvious to anyone how big of an influence the Beastie Boys were on me and so many others," Eminem told MTV News. "They are trailblazers and pioneers and Adam will be sorely missed. My thoughts and prayers are with his family, Mike D., and Ad-Rock."
Fellow Brooklyn-born rap legend Jay-Z expressed his mourning of MCA briefly on his Life and Times site, writing, "May a great musical pioneer rest in peace. Our prayers go out to his family, as his hip hop family mourns our loss and celebrates his life."
Nas was reflective and heartbroken by the news. The legendary New York MC collaborated with the Beastie Boys on 'Too Many Rappers' off of the band's last album, 'Hot Sauce Committee Part Two.' "One of my greatest moments in music was when I worked with the Beastie Boys," Nas said. "Now today I'm hearing our brother is gone. I prayed this would not happen. MCA was so cool, man," he added. "We had great talks about what it was like for them in the beginning, getting into the rap game. I'll never forget that experience for the rest of my life. MCA is a true legend who influenced me," Nas reflected. "God bless his soul and his loved ones."