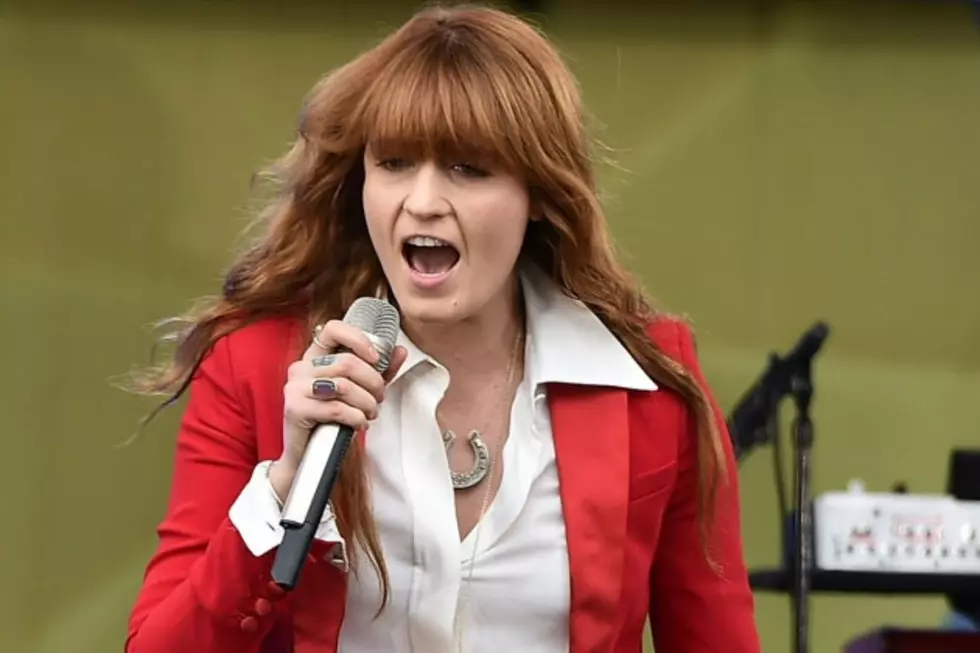 Florence + The Machine to Replace Foo Fighters at Glastonbury
Theo Wargo, Getty Images
"Ship to Wreck" might be Florence + the Machine's newest single, but today, the group are more in the business of fixing.
The band, who were scheduled to perform as openers for the Glastonbury Festival's headliners, Foo Fighters, on June 26, have been promoted to the openers, instead, after Foo Fighters frontman Dave Grohl injured his leg at a show in Sweden on June 12 and the troop were forced to forfeit the spot.
"Once we heard the sad news that Foo Fighters had been forced to pull out, there was only one person we wanted to call and that was Florence," festival spokeswoman Emily Eavis said in a statement. "Every time she has played here she's done something spectacular and we always knew she would headline the Pyramid one day. I'm delighted she's agreed to step up to it—she's going to smash it!"
And though Florence will predictably soar, Grohl's feeling low, and told fans in a blog post that he's bummed surgery and subsequent doctor-mandated recovery time means he'll be out of commission for a little while.
"You have always stood by our band, and we will always stand by you," he wrote. "Like I say at every show, we wouldn't be here if it weren't for you guys. And I mean that. I thank you from the bottom of my heart. And I will do everything I can to come back and give you a night to remember for the rest of your lives AS SOON AS POSSIBLE."
Think Florence + the Machine will do the opening set justice? Bummed you've got one fewer chance to hear "Everlong" live?
See where these celebs went to high school: