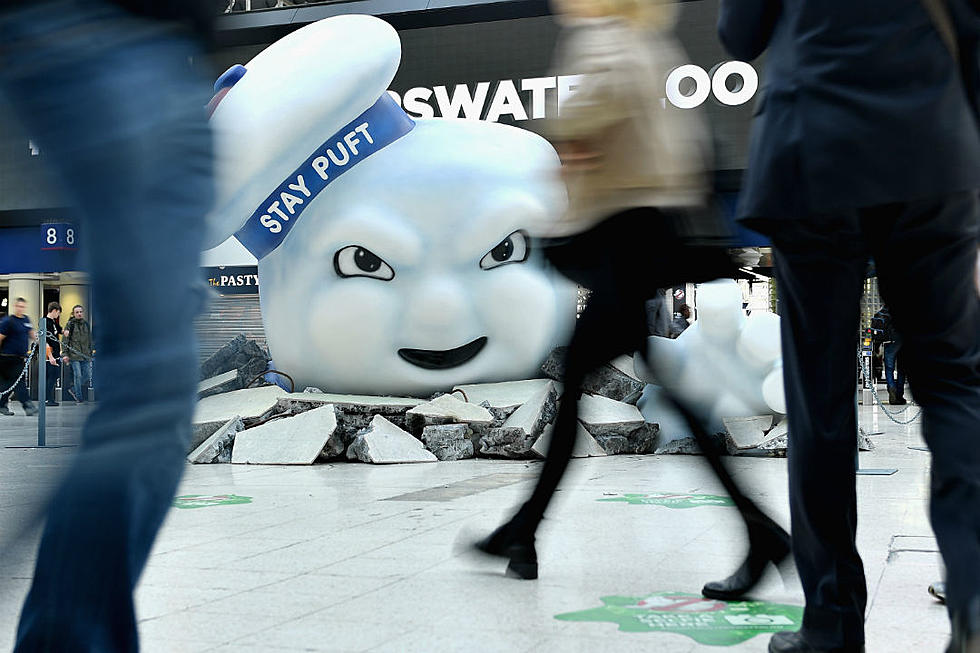 'Ghostbusters' Reboot Not Breaking Even, Sequel Probably DOA
Gareth Cattermole, Getty Images
Sadly, theaters broadcasting the Ghostbusters reboot have been reduced to ghost towns, and a sequel to Paul Feig's highly anticipated action-adventure seems increasingly DOA.
Ghostbusters, which had a $144 million budget under Sony, will likely fall significantly short of its $300 million break-even benchmark, according to The Hollywood Reporter. The film, which opened in July, has so far made $180 million worldwide ($117 million in the United States) and will struggle to reach $225 million.
Still, the movie hasn't yet opened in France, Mexico, Japan and additional foreign markets.
Now, though Ghostbusters sequels originally seemed like a guarantee ("...here's no doubt in my mind it will happen," President of worldwide distribution at Sony Rory Bruer said in mid-July), the expansion of the franchise seems unlikely, THR says. Sony is, however, looking into a potential 2019 Ghostbusters animated feature and a TV show called Ghostbusters: Ecto Force, which could collectively represent a nail in the current universe's coffin.
The news is an especially crushing blow to, you know, decent human beings, who'd hoped Ghostbusters success would silence sexist trolls who chided its all-female lead billing, which includes Kristin Wiig, Leslie Jones, Kate McKinnon and Melissa McCarthy. Since Ghostbuster's August 2014 announcement, the film has incurred relentless criticism from self-proclaimed purists, who've insisted the new stars damage the story's legacy. Critically, though, the movie holds up, and maintains a solid 73 percent approval rating on Rotten Tomatoes. Even the scathingly critical New Yorker said the reboot's done the 1984 origin story justice.
What do you make of the Ghostbusters news? Sad? Surprised? Share your reaction in the comments.
Look Back at Favorite TV and Movie Casts Reunited: