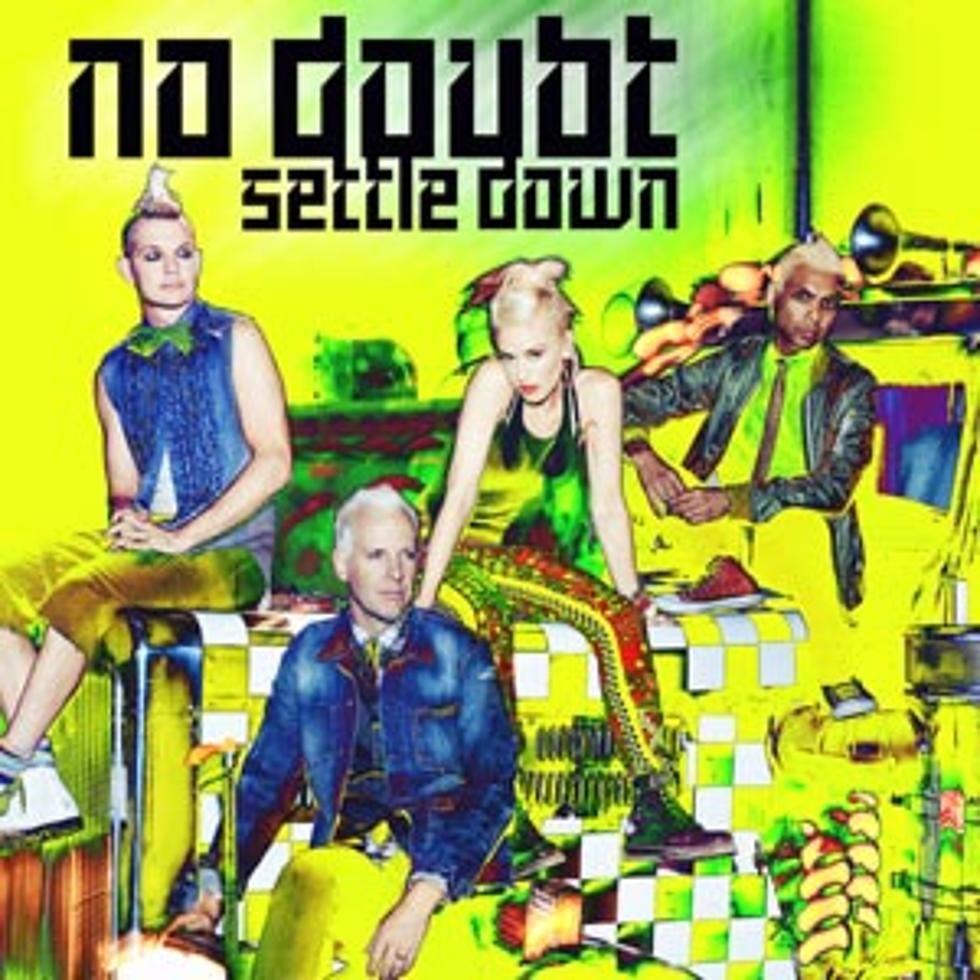 No Doubt, 'Settle Down' – Song Review
After more than a decade-long wait, new No Doubt music is finally upon us in the form of 'Settle Down,' the first single from 'Push and Shove' which drops Sept. 25. So how have Gwen Stefani and the boys fared? Is their reggae-heavy, dancehall mojo still in full effect?
It sure is. Stefani's detour as a 'Hollaback Girl' (aka her solo career, which did yield a few smash hits) hasn't deterred her from what she does best with her No Doubt bandmates -- and that's sunny, reggae-influenced dance jams that go down easy and are fun to listen to.
The verses are reggae heavy, from the horns to Stefani's accented delivery. The Jamaican-inspired choruses are more addictive than any drug you can think of. From the sounds of this, you'd be more apt to believe Stefani and co. are from the islands, as opposed to So Cal.
When Stefani sings, "Get in line and settle down," in a choppy, island girl cadence, with help from background vocalists in the bridge, you're compelled to dance and bust a move. It's easily the catchiest part of the song.
The song also has the PMA (positive mental attitude) that is specific to the reggae genre when she sings, "I'm fine (and nothing's gonna knock this girl down) / I'm feeling positive for real, I'm all good no / I'm fine (And nothing's gonna knock this girl down) / It's gotten complicated that's for sure." She sings about her confidence and about feeling good, yet there is also some vulnerability.
When she sings "But you can see it my eyes, you can read on my lips / I'm trying to get a hold on this / And I really mean it this time /And you know it's such a trip / Don't get me started / I'm trying to get a hold on this," we are left to assume that Stefani is singing about her desire to finally make a commitment. She's ready, willing and able. She just wants her man to be patient and "settle down." And then she can "settle down" with him.

Those words and that sentiment are a prime example of our gal Gwen making her words easy-to-relate to among her scores of fans.
If this song doesn't inspire you to dance, or to "get in line and settle down," not much else can.
Listen to No Doubt, 'Settle Down'