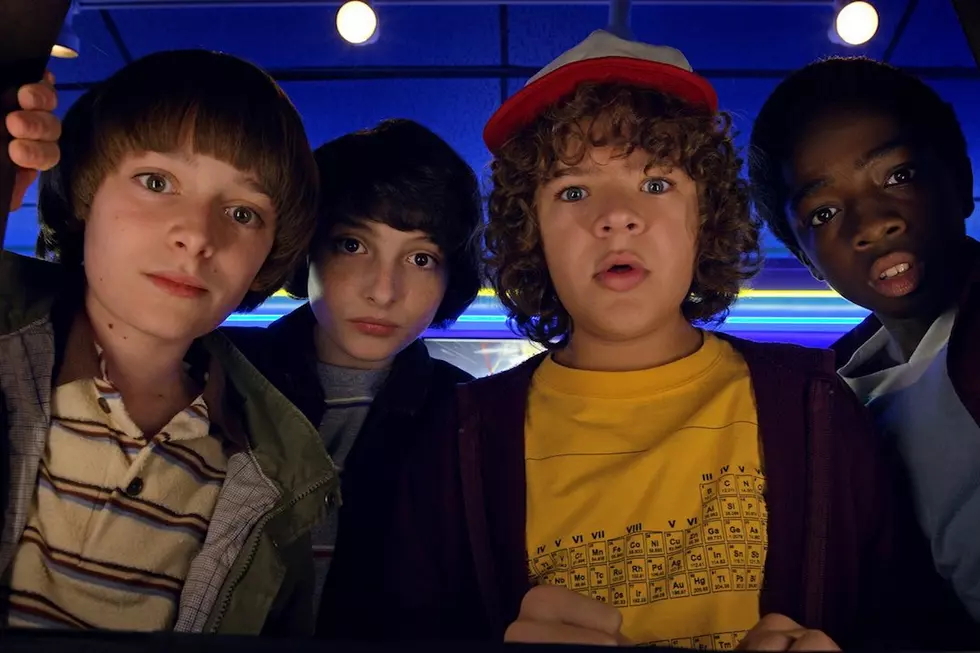 Netflix Renews 'Stranger Things' for Season 3
Netflix
Stranger Things fans, rejoice! On Friday (December 1), Netflix announced it has renewed the fan-favorite sci-fi show for a third season.
The news shouldn't come as much of a surprise, given the massive popularity of the nostalgic series. But don't get too attached just yet. According to creators The Duffer Brothers, the spooky adventures of the inhabitants of Hawkins, Indiana may ultimately come to an end after four seasons.
Though we know Stranger Things will return, we still don't know when it will bounce back onto our streaming screens like a hungry Demodog chasing after Bob "The Brain" Newby (#JusticeforBob)—nor do we know how many episodes fans can expect for Season 3.
According to Entertainment Weekly, the new season is currently in the early stages of being written, which means these details have most likely yet to be determined by showrunners. Production likely won't begin until spring 2018.
Season 2 of the series ended with a pretty chilling final scene [spoiler alert] showing the Mind Flayer is "alive" and well.
"They've shut the door on the Mind Flayer, but not only is it still there in the Upside Down, it's very much aware of the kids, and particularly Eleven. It had not encountered her and her powers until that final episode. Now, it knows that she's out there. We wanted to end on a little bit of an ominous note," The Duffer Brother told The Hollywood Reporter.
Surely, the divisive Eight (Kali Prasad) and her band of misfit vagrants will make another appearance (or else Eleven's (Millie Bobby Brown) Season 2, episode 7 escapades were really pointless), and perhaps we'll see Papa (Matthew Modine) again after his brief cameo last season. 

Though this is all speculation, what we know for sure is this: we want more Steve (Joe Keery), we want less Billy (Dacre Montgomery), we want Hopper (David Harbour) to woo Joyce (Winona Ryder) with his dance moves, and we want that damn X-Men-imitating plot line to go away as fast as possible!
For now, we will leave you with a video of one of the cutest bromances of our time:
 Strange Stranger Things Facts: