George Michael + Billy Ray Cyrus – Celeb Look-Alikes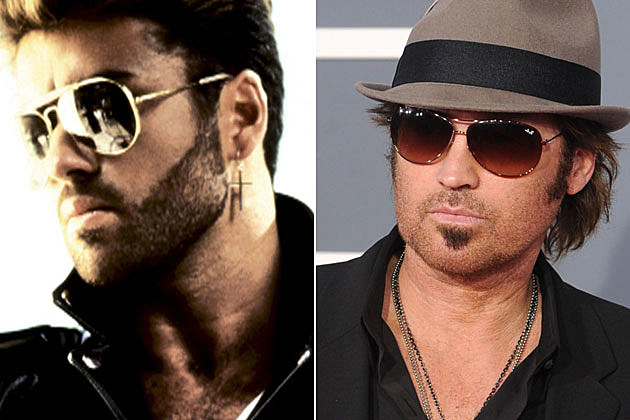 If you're having a hard time deciphering which guy was a major sex symbol in the '90s with hits like 'Faith,' and who fathered Miley Cyrus, then join the club.
We never realized how much George Michael (on the left) and Billy Ray Cyrus (on the right) looked alike! Everything from the scruff to the scowl and the sunglasses scream "Twinsies!" Though Michael made a name for himself with his band Wham! and Cyrus will forever have the ultimate '90s earworm with 'Achy Breaky Heart,' these two could pass as brothers from another mother.