Kim Kardashian's Assistant Confirms 'Much Needed' Social Media Break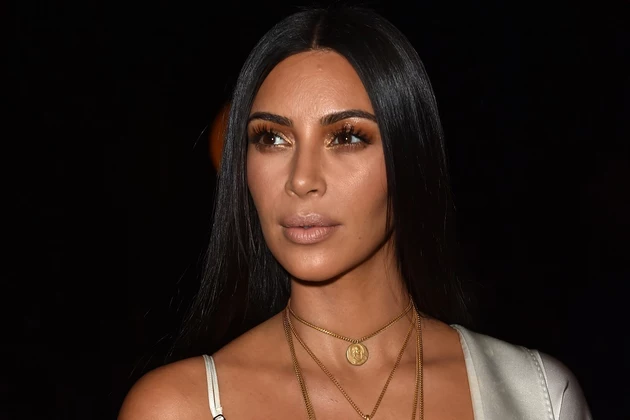 It's been over two weeks since Kim Kardashian's harrowing October 2 Paris robbery. The fashion and reality TV icon hasn't posted to social media since before the incident, and it doesn't seem like she has plans to tweet, Instagram, snap, etc. anytime soon.
Kardashian's assistant, Stephanie Shepard, confirms that the Keeping Up With the Kardashians star is taking a "much needed" break from her app and social media in the aftermath of her frightening experience in Paris.
On Kardashian's official app on Monday, October 17, Shepard revealed in a handwritten note that "Keeks is taking some much needed time off."
"Hey group, so you may have noticed we haven't updated the app in a couple weeks," she wrote, adding that while Kardashian is on hiatus, the app will be updated with guest content (Kim's app is a paid subscription service).
"But not to worry," Shepard promised in the note, via PEOPLE. "We've called upon Kim's closest friends, [family] and yours truly to save up some exclusives. Stay tuned for new posts and app takeovers! Thank you so much for your support for my girl. Love you, mean it."
Appearing on The Ellen Show on October 11, Kardashian's sister Khloe previously hinted at a social media hiatus, telling Ellen DeGeneres that Kim would be making some "adjustments" regarding her online presence, "just [to] make sure [she's] protected as well as possible."
Meanwhile, filming on Keeping Up With the Kardashians has currently halted, with E! releasing a statement about the show which reads, "Kim's well-being is our core focus right now. No decision has been made as to when production will resume."
See Some of Kim Kardashian's Most Memorable Instagram Photos