Miley Cyrus and Starkey Hearing Foundation to Bring Help to Haiti…Again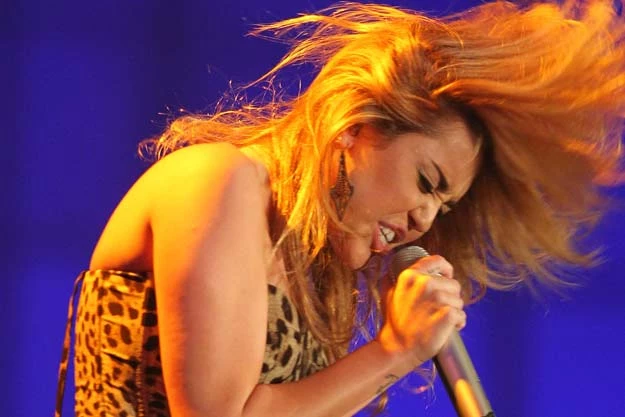 Miley Cyrus is continuing her crusade for the deaf. The teen queen truly cares about the plight of others and is once again partnering with the Starkey Hearing Foundation, which provides hearing supplies to deaf children on the global scale, in addition to educating people about the deaf.
Earlier this year, the teen queen even traveled to Haiti to help the SHF with their noble mission. She loved being a part of their initiative so much that she is making an encore appearance in Haiti.
Cyrus performed at the Starkey Hearing Foundation's 11th annual So the World May Hear Gala in St. Paul, Minn. on July 24, after which she tweeted: "@starkeyhearing is such an awesome event! Having so much fun! I can't wait to perform! Marley Matlin is my new #hero."
The event earned a whopping $7.2 million and as a result of a bid she made, Cyrus will head back to Haiti to continue her humanitarian efforts. She tweeted about her return to Haiti, as well. "Going back to Haiti :). Just bid at the @starkeyhearing gala and it's confirmed! I am so excited! Bringing all my friends this time. #blessed."
Cyrus spoke about her desire to work with the deaf, stating that it is due to her position as a singer and an entertainer. In an official statement Cyrus said, "After I went on my first mission to Haiti with the Starkey Hearing Foundation, I felt so drawn to helping others hear for the first time and immediately wanted to look for another chance to go back and help again. I grew up around music with my brothers and sisters and couldn't imagine what it would be like if we couldn't hear the magic of music -– it's had such an influence on my life –- so I want everyone to have the ability to enjoy sound as it was intended."
Watch the Miley Cyrus 'The Climb' Video