Ricky Martin Obtains Spanish Citizenship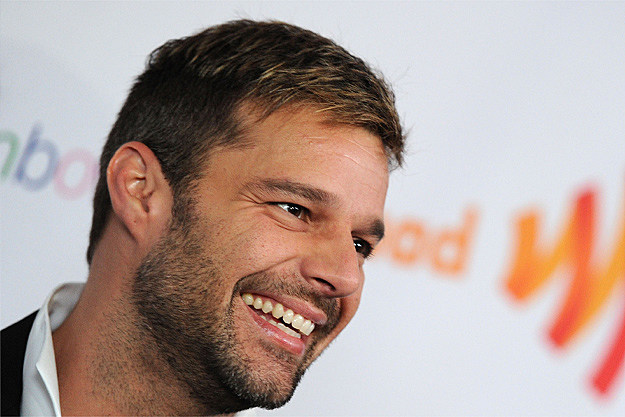 Congratulations to Ricky Martin! The 'Cup of Life' singer became a Spanish citizen on Nov. 4, which would allow him to legally marry.
Queerty reports that Martin received a "letter of naturalization" from Spain's government. This method allowed Martin to skip many of the steps typically required for citizenship. Martin is now able to marry his boyfriend, Carlos Gonzalez Abella, in Spain. Martin and Abella are raising three-year-old twin boys together.
Puerto Rican born Martin spoke to Larry King in 2010 about his marriage plans and made it clear that he doesn't think he should have to go overseas to tie the knot. "Yes, we could go to Spain and get married. We can go to Argentina and get married. But why do we have to go somewhere else? Why can't I do it in my country where the laws are, you know, protecting me?" Preach!
The news is a pleasant turn for openly gay Martin. In October, Honduran authorities considered banning him from performing in the country because of his homosexual lifestyle.
Martin's only issue now may be finding enough time for a wedding. The singer's been livin' la vida loca schedule-wise. Not only is Martin currently on tour, but this month he's a top contender at the Latin Grammys, and this spring he will star in the Broadway revival of 'Evita.'
Felicidades to the happy couple! We can only imagine how awesome the first dance is going to be at this wedding.
Update From Ricky Martin's Publicist:

"Last week, the government of Spain granted a long-pending request of citizenship to Ricky Martin. In thanking the Spanish government, Martin detailed that while he remains an ardently proud citizen of Puerto Rico/The United States, he had requested the dual citizenship to be part of a growing global community and celebrate his strong ties of heritage and artistry with Spain. Having frequently advocated for the right of marriage equality, Ricky himself would have no qualms about sharing any decision to get married, but at this time, any reports of Ricky Martin planning to be married in Spain are unequivocally false! and we ask that you remove the erroneous report."