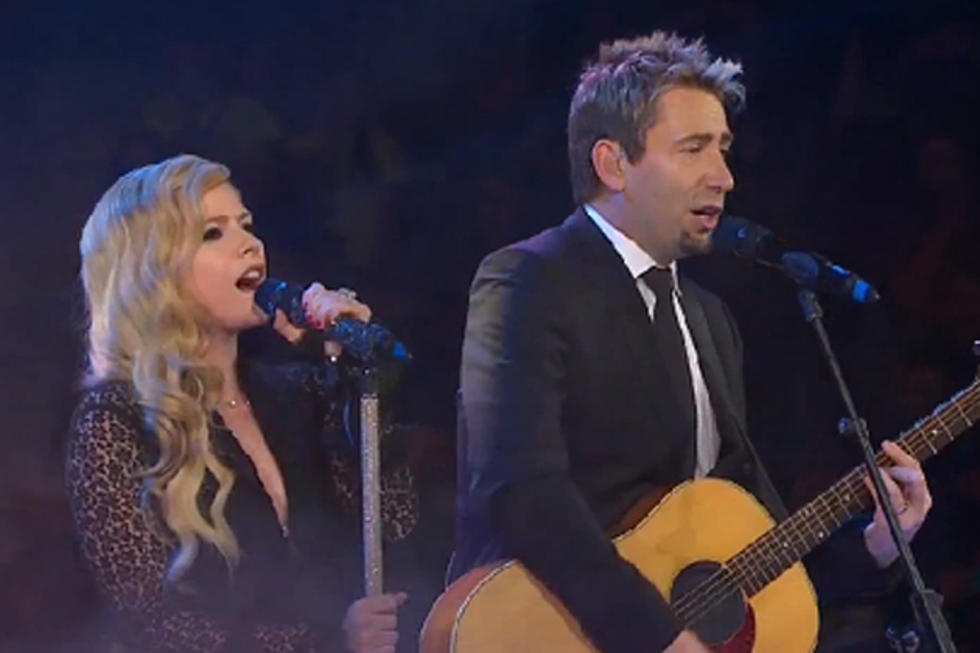 Avril Lavigne + Chad Kroeger of Nickelback Perform 'Let Go' at We Day 2013 [VIDEO]
YouTube
The event took place in Vancouver in the couple's native Canada. Lavigne wore a pretty black gown, featuring a short slip and a floor-length overlay, and Kroeger also dressed to the nines, rocking a suit and tie for the occasion.
While the pair were dressed up, the performance was stripped down, featuring Kroeger on an acoustic guitar with accompaniment from only a piano behind them.
The couple were affectionate, gazing at one another throughout the song -- and even closing with a smooch!