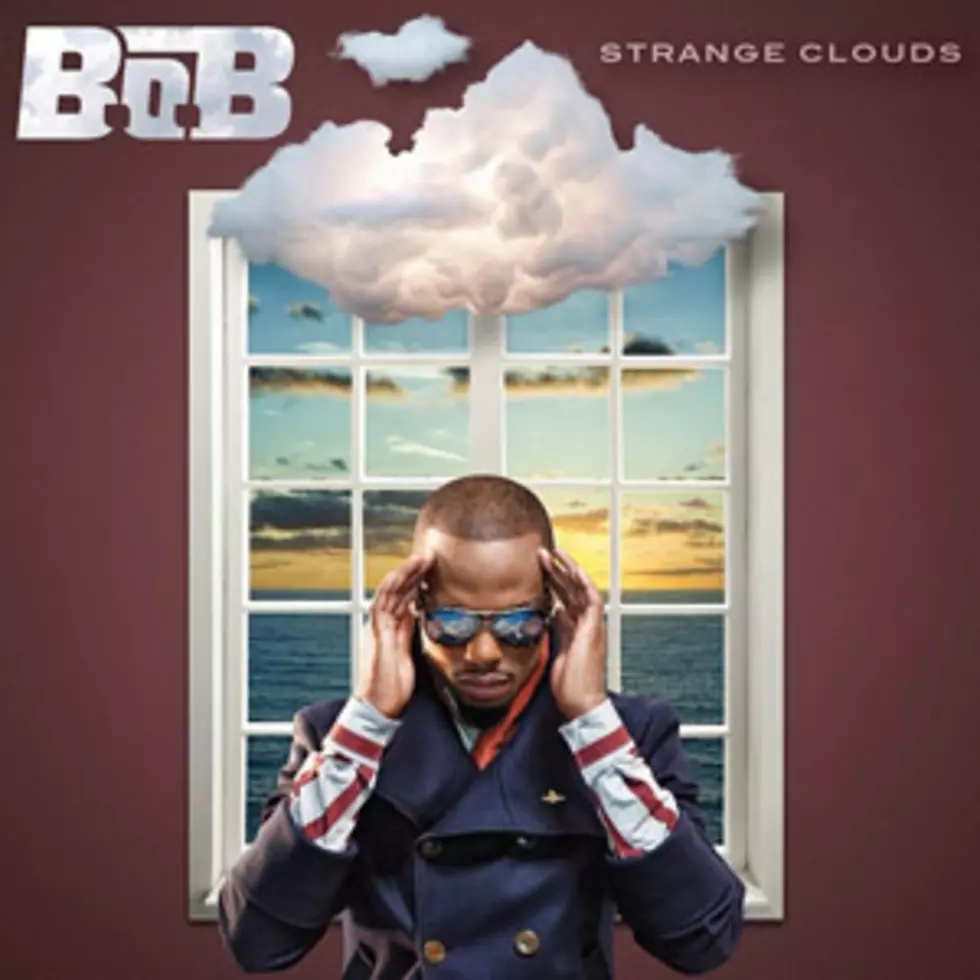 B.o.B Tweets Track Listing for Collaboration-Heavy 'Strange Clouds' Album
B.o.B's proper sophomore album, 'Strange Clouds,' hits retailers on May 1. This morning the rapper tweeted the track listing, which appears to contain 15 tracks, many of which are superstar collaborations.
The most unlikely might be 'Both of Us,' which features Taylor Swift. T.I. confirmed the collabo last month, saying, "Taylor's extended Hustle Gang. She a part of the crew. She just ain't got her dog tags yet, but she's a part of the crew though."
The album also includes 'So Hard to Breathe,' which the rapper told PopCrush is his "favorite track on the album," and 'So Good,' which already has a music video. Actor Morgan Freeman even shows up on the opening track 'Bombs Away.'
B.o.B's tweet shows 'Where are You (B.o.B vs. Bobby Ray)' as the 15th and final track on the record, but the image is slightly cut off. Is it possible there are additional bonus tracks that B.o.B doesn't want us to know about yet? Stay tuned.
B.o.B 'Strange Clouds' Track Listing:
1. 'Bombs Away' Feat. Morgan Freeman
2. 'Ray Bands'
3. 'So Hard to Breathe'
4. 'Both of Us' Feat. Taylor Swift
5. 'Strange Clouds' Feat. Lil Wayne
6. 'So Good'
7. 'Play for Keeps'
8. 'Arena' Feat. Chris Brown and T.I.
9. 'Out Of My Mind' Feat. Nicki Minaj
10. 'Never Let You Go' Feat. Ryan Tedder
11. 'Chandelier' Feat. Lauriana Mae
12. 'Circles'
13. 'Just a Sign' Feat. Playboy Tre
14. 'Castles' Feat. Trey Songz
15. 'Where are You (B.o.B vs. Bobby Ray)'