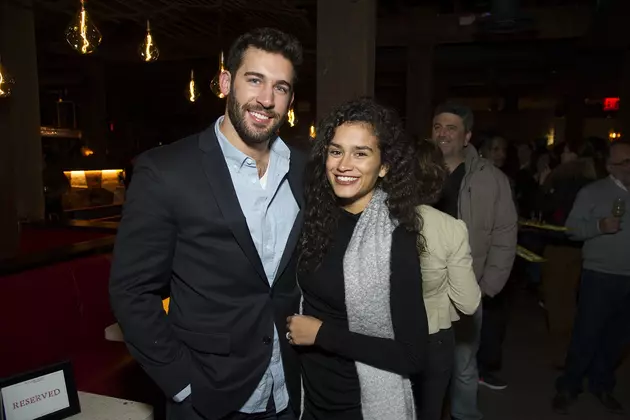 'Bachelor in Paradise' Couple Taylor Nolan, Derek Peth Split Up
Patrick McMullan, Getty Images
Bachelor in Paradise couple Taylor Nolan and Derek Peth have called it quits.
The Season 4 stars said in a statement to E! News that they are "heartbroken" to end their engagement.
"It is with much sadness that we have decided to end our engagement," the pair said. "We put everything we could into our relationship and are heartbroken to go forward separately, but we know this is the best decision for the both of us."
"We will still be present in each other's lives with support, admiration and respect for each other," they added.
Nolan and Peth also confirmed their split to People. The pair had gotten engaged during the Bachelor in Paradise Season 4 reunion show, which aired in August.
E! News said distance played a role in Nolan and Peth's split. Peth relocated to New York City in December, while Nolan remained in Seattle. Nolan mentioned the distance while sharing a throwback photo in May from a visit with family.
"He was just him and I was just me. It's one of my favorite trips we've had because everyone loved him and it just fit. Long distance is difficult but thinking about good quality experiences like this makes it a bit easier," she wrote.
Nolan and Peth appeared on The Bachelor Season 21 and The Bachelorette Season 12, respectively, before starring on Bachelor in Paradise. Bachelor in Paradise announced its Season 5 cast Tuesday ahead of its Aug. 7 premiere.
By Annie Martin, UPI.com
Copyright © 2018 United Press International, Inc. All Rights Reserved
Shocking Celebrity Breakups