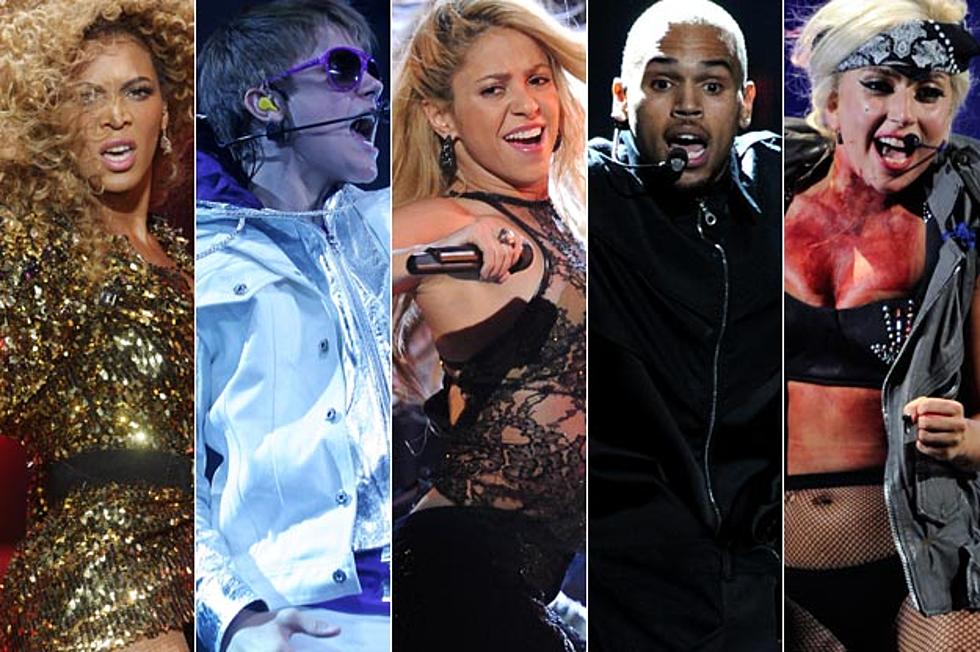 Best Dancer – Readers Poll
Beyonce has shown off her amazing dance skills both on and off the stage with iconic videos like 'Single Ladies,' while Justin Bieber can pop and lock it while gliding across the floor a la his mentor, fellow amazing dancer Usher.
Obviously, Shakira is the queen of sexy dance moves, shaking her hips like no other and moving parts of her body that we believed to be immobile until we saw her. Chris Brown is one of the most impressive dancers in music today, and he was to go-to man for a Michael Jackson tribute after the King of Pop passed on. Lady Gaga also holds her own, dancing her perfectly toned booty off with her own signature style. Ciara is another female who can move like no other, and Jason Derulo is also known for his astounding moves.
So, PopCrush readers, out of these eight dancers, who do you think is the absolute best? Weigh in by casting your vote below!