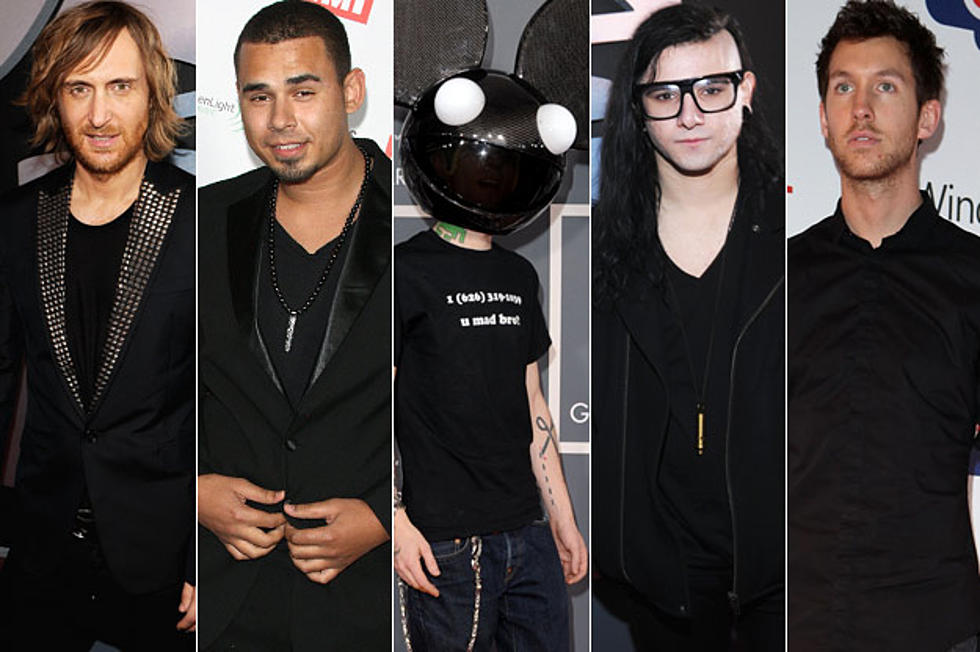 Best EDM Artist – Readers Poll
Larry Busacca / Frederick M. Brown / Jason Merritt / Larry Busacca / Tim Whitby, Getty Images
Although EDM -- aka electronic dance music, which is a very tight-knit community, with many of these types of artists being friends and/or collaborators -- has been around for a long time, it's becoming more and more popular as time passes on. Not only are today's most mainstream EDM artists famous for their remixes of popular songs, but also for their energetic and blood-pumping original recordings.
It was hard to narrow down the list of potentials for the Best EDM Artist, but we've managed to cut it down to 13 of today's biggest hitmakers, including names like David Guetta and Skrillex. So, out of the EDM guys we've selected, who gets your vote for Best EDM Artist?
Electronic dance music is a mostly male-dominated genre, so with that being said, all of the artists on our list are men. We're kicking things off with 'Without You' chart-topper David Guetta. He's followed by 'Take Over Control' DJ Afrojack and the helmet-donning deadmau5. Of course, we had to include Grammy winner Skrillex and 'We Found Love' mastermind Calvin Harris, as well as pop collaborator Steve Aoki.
'Levels' creator Avicii and 'Hello' hitmaker Martin Solveig make appearances, and 'Room for Happiness' mastermind Kaskade has also made the cut. Additionally, 'Save the World' duo Swedish House Mafia, all-star house DJ/producer Tiesto and Chris Brown's 'Beautiful People' beatmaker Benny Benassi are all in the running. Finally, what would this list be without French duo and 'One More Time' creators Daft Punk?
So, EDM fanatics, which artist is your favorite? Vote below.