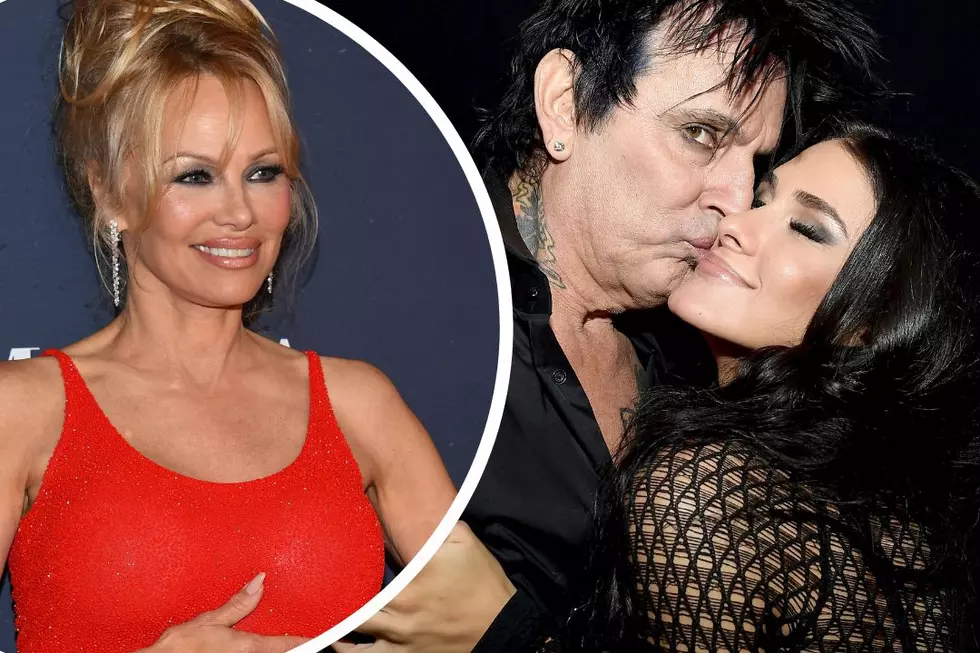 Tommy Lee's Wife Brittany Furlan Speaks Out Regarding Pamela Anderson Feud Rumors
Matt Winkelmeyer / Jon Kopaloff, Getty Images
Brittany Furlan set the record straight on where she stands with her husband Tommy Lee's ex-wife, Pamela Anderson.
On Friday (Mar. 31), the former Vine star spoke with TMZ outside her stand-up comedy show in Hollywood at The Improv alongside the Mötley Crüe drummer.
When asked if she would joke about Anderson on stage, she responded, "Never! If anything I'd make fun of myself." She later addressed the drama between them and put it all behind them.
"We're all good, we want happiness. We want everyone to be friends," she said.
She later admitted that Anderson has not reached out to her virtually or in person since the fiascos regarding Anderson's message of love to Lee, Furlan's TikTok about her and leaked text messages regarding the situation. However, Furland did say that she would "of course" be open to speaking with Anderson to clear the air.
You'll recall that after the Hulu series Pam & Tommy aired, Anderson wrote a note to her ex-husband and admitted that she would always love him. Anderson later said in her Netflix documentary that she would "rather be alone than not be with the father of my kids [Tommy Lee]."
Furlan later posted and quickly deleted a TikTok where she jokingly claimed that the Baywatch alum wouldn't be phased if she died.
Lee and Anderson met on New Year's Eve 1994 before getting married in February 1995. Just a year later, Anderson filed divorce from Lee but later got back together with him. Finally, in February 1998 she filed for divorce from him for a second time and they did not get back together. Furlan and Lee have been together since 2017 and wed in 2019.
The Quickest Celebrity Engagements