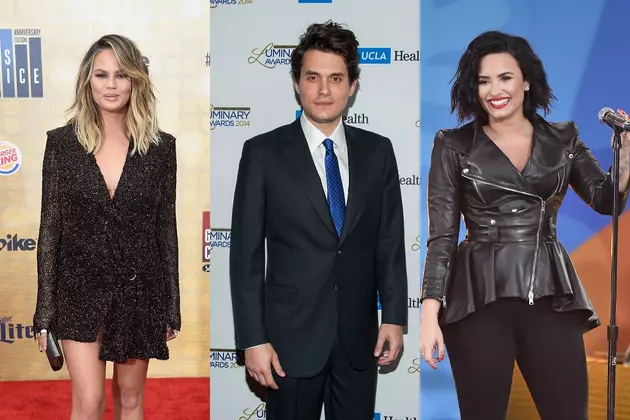 Celebrities Obsessed With Pokemon Go: John Mayer, Chrissy Teigen + More
Valerie Macon / Frazer Harrison / Mike Coppola, Getty Images
When it comes to Pokemon Go, everybody wants to be the very best like no one ever was... even famous people!
That's right: Your favorite celebrities are playing the hit game on their smartphones too, spending time between jetting to world tour concerts and rehearsing for TV on set to catch fictional critters like Venonat, Gastly and Magikarp. (Seriously though Mario Lopez, just toss that worthless fish back in the water unless you've got like, a ton of Stardust and 400 Magikarp Candies to evolve him into Gyarados.)
But the stars aren't only spending their time playing Pokemon Go — they're also spending their hard-earned dollars on things like PokeCoins, the in-game currency which allows players to purchase necessary items like Pokeballs. Lots and lots of Weedle-catchin' Pokeballs.
John Mayer is one such player, having (supposedly) dropped roughly $100 on a pixelated moneybag filled with nearly 15,000 PokeCoins. (Whether he changed his mind after this pre-purchase screenshot was taken has yet to be determined.)
Who else is playing the game? An impassioned Demi Lovato, according to Nick Jonas, as well as celebrities like Wiz Khalifa, Chrissy Teigen, Vince McMahon and more! See their tweets about Pokemon Go below — we've, uh, caught 'em all for you.
Resemblance Is Super Effective! These Stars Look Like Pokemon: